Need to focus on futuristic education, says MP Partap Singh Bajwa
Urges educationists to bring revolution in information and technology sector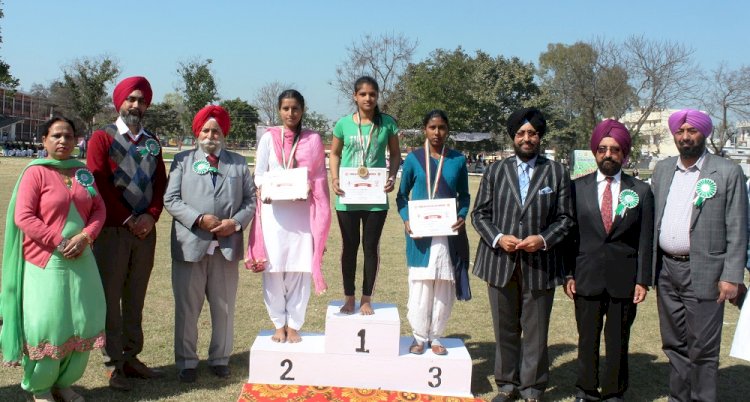 Sidhwan Khurd (Ludhiana): Rajya Sabha MP Mr Partap Singh Bajwa has stressed that if we want our children to flourish in their lives, we should focus on futuristic education. He said that there is a need to bring some positive changes in our education system so that our children can compete well on international level.
Mr Bajwa said this while attending the Annual Athletics Meet of Sidhwan Khurd Educational Institutions, here today. He was the chief guest on the occasion.
While speaking on the occasion, Mr Bajwa said that entire world is focussing on strengthening their information and technology sector, and our educationists should also focus towards this direction. He also appreciated the efforts of Sidhwan Khurd Educational Institutions for their contribution in the field of education. He also appealed to the students to save our rich history and culture.
During an informal interaction with the media persons on the occasion, Mr Partap Singh Bajwa accused the Shiromani Akali Dal-Bharatiya Janta Party government of weakening the state economy with the power agreements they made with private sector during their tenure. He stressed that there is a need to rework these power agreements or cancel them. On this occasion, he also honoured the winners with trophies and certificates.
Prominent among those present on the occasion included Guest of Honour District Public Relations Officer Ludhiana Mr Prabhdeep Singh Nathowal, Managing Committee president Mr Varinder Singh Sidhu, Secretary Dr Harmel Singh, Retired PCS officer Mr Pritam Singh, Manager Dr Hardeep Singh, Mr Kirpal Singh Bhathal, Mr Paramjit Singh Ghawaddi, besides several others.