Necessary steps need to be taken in advance to handle emergent situations, says A S Ranga
As per directions of CBIC, 24x7 clearance is being introduced at all the Customs formations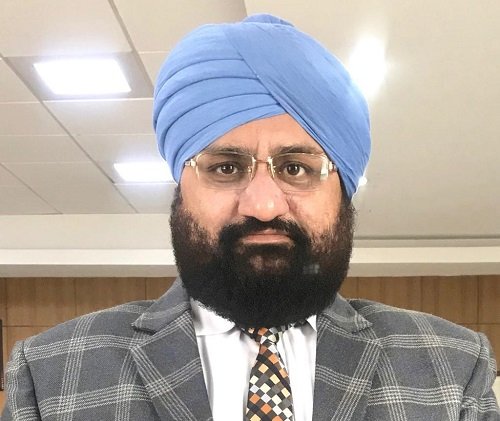 A S Ranga, Commissioner of Customs Commissionerate, Ludhiana.
Ludhiana: Commissioner of Customs Commissionerate, Ludhiana A S Ranga has stated that due to ongoing shutdown in China on account of Coronavirus outbreak, there is an apprehension of disruption in supply of raw materials/inputs to our industrial units which were dependent on these raw materials.  There could also be a dip in offtake in exports to China.  On the contrary, there is a strong likelihood of an immediate surge in the imports from and export to China once the spread of the virus is brought fully under control.  
He told that "to handle such emergent situations, necessary steps need to be taken in advance.  As per directions of CBIC, 24x7 clearance is being introduced at all the Customs formations including ICDs/CFSs etc. so as to address any congestion or delay or surge on account of the prevailing conditions or cessation thereof.  These instructions would remain in operation till end of May 2020 by which time the disruptions in the supply chains are expected to have settled.  CRCL labs would also function 24x7 so that test results could be made available at the earliest."
He revealed that certain arrangements are made to facilitate 24x7 clearances of Import and Export cargo.   A Special Cell is being set up at Office of the Commissioner of Customs, ICD GRFL, Sahnewal, Ludhiana for handling the work pertaining to the following locations: ICD GRFL, Sahnewal; ICD CONCOR, Dhandari Kalan; ICD Adani, Kanech; ICD Pristine, Chawa Payal; ICD Adani Kila Raipur; ICD PSWC, Dhandari Kalan; ICD PSWC Jalandhar; and CFS OWPL, Ramgarh.
He further stated that to look after the work of clearances at ICD Concor, Baddi and ICD Dappar, a Special Cell is being set up at ICD Dappar. The Customs Officers will be posted in two shifts.  The day shift will be from 0600 Hours to 1800 Hours and night shift will be from 1800 Hours to 0600 Hours (next day).  The work of the day shift will be handled by the regular staff already posted at the respective  ICDs/CFSs.  The night shift will be handled by the Customs Officers deputed at Special Cell.  Standing Order for deputing the staff in the special cell will be issued on weekly basis.
 Adding, he said all custodians are required to ensure all logistic support like machinery/cranes for container movement, service staff, labour along with necessary infrastructure round the clock for smooth functioning of 24x7 Customs Cargo Clearance Facility.
He said the trade/Customs Brokers are advised to avoid last minute filing of shipping bills and Bills of Entry.  For expeditious clearance of their cargo, they should file the Shipping Bills/Bills of Entry well in advance and try not to create heavy traffic in EDI system.  At present the Bill of Entry can be filed 30 days prior to expected arrival of the vessel (Section 46 of Customs Act, 1962) and a shipping bill can be filed 14 days in advance in case of export by sea and 7 days in advance in case of export by air. 
"In case of any difficulty, same may be brought to the notice of the Joint Commissioner (Admin)", he said.