Nauni varsity's research scholar bags scholarship for pursuing PhD in France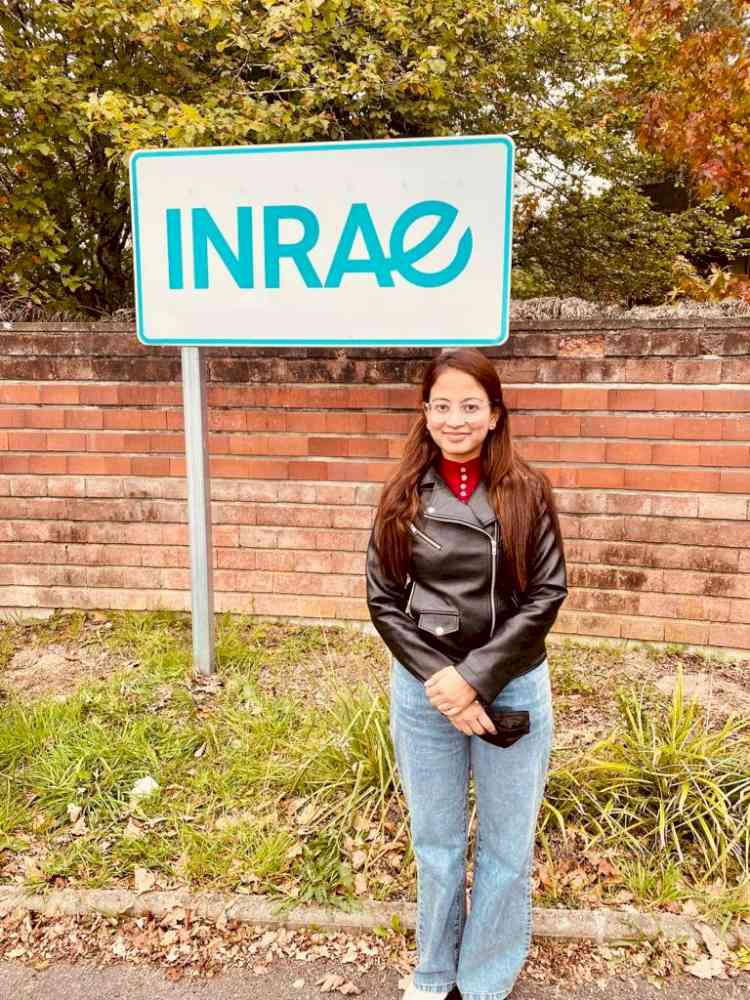 Nauni (Himachal Pradesh),October 19, 2021: Naincy Sagar, an alumna of Dr. YS Parmar University of Horticulture and Forestry, Nauni has bagged a fellowship for pursuing PhD from France. Nancy has reached France and will be pursuing PhD in Forest Genetics from the University of Orléans under INRAE fellowship. INRAE is France's National Research Institute for Agriculture, Food and Environment.
Naincy has completed her BSc Forestry from College of Horticulture and Forestry (COH&F), Neri in 2018 and MSc Forest Biology and Tree Improvement and Genetic Resources from UAS, Dharwad, under ICAR's National Talent Scheme. Before leaving for France last week, Naincy was working as a Junior Research Fellow in a research project at COH&F, Neri.
She had applied for a PhD with scholarship in Forest Genetics which was advertised by INRAE. Naincy was successful in the interview and was awarded a fellowship for three years for pursuing PhD at the University of Orléans. During the course of the PhD, she will receive a total scholarship of around Rs 70 lakh along with medical reimbursement. Naincy will be working on forest tree larch species in the Project titled 'Vigour at what cost? 'Trade-off' of hybrid vigour in Larch-Phenological, morphological and physiological determinants of hybrid superiority in Larix X eurolepis' with a team of 20 scientists of Joint Integrated Biology Research Unit having expertise in genetics, genomics and physiology for the enhancement of tree and forest diversity
Dr. Parvinder Kaushal, Vice-Chancellor of the university spoke to Naincy via web conferencing and congratulated her. Dr. Kaushal, who has also done his doctorate from France, shared some tips and suggestions. He asked Naincy to explore this opportunity to learn about new cultures along with doing research that could help to enhance and conserve forest wealth in the future.
Naincy expressed gratitude towards her father Satya Prakash Sagar (Retd. SDO BSNL) and mother Monika Sagar, who is working as SDO in BSNL for their continuous support for higher studies. She also thanked Vice-Chancellor Dr. Parvinder Kaushal, Dean Dr. Kamal Sharma and Dr. Dushyant Sharma, Project Investigator and all the university staff for their support and guidance. The university administration, Dean of COH&F Neri congratulated Naincy and wished her success.