National Unity Day Celebrated in Doaba College
Principal Dr. Pardeep Bhandari apprised everyone about the purpose of celebrating National Unity Day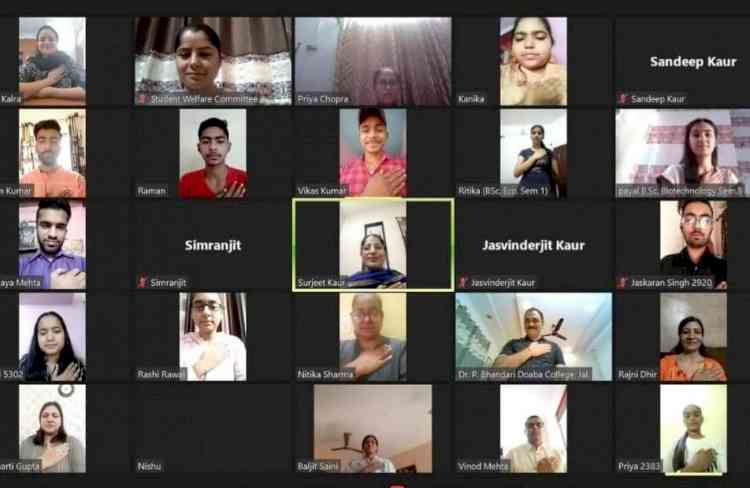 Jalandhar, November 2, 2021: In order to commemorate the Birth anniversary of Sardar Vallabhbhai Patel, 'National Unity Day' (Rashtriya Ekta Diwas) was observed and Pledge taking ceremony was organized today by Student Welfare Committee at Doaba College, Jalandhar. 
Principal Dr. Pardeep Bhandari apprised everyone about the purpose of celebrating National Unity Day along with the contribution of the Iron Man of India, Sardar Vallabhbhai Patel for the National integration, Unity and Security of India.  Dr. Bhandari alos stressed upon the fact that Unity is strength of every country. He motivated the students to follow the path adopted by Iron Man and other freedom fighters and work with full devotion and dedication for the progress of the country. He also inspired them to spread this message among the countrymen and to ensure the internal security of the country.
Prof. Sonia Kalra -Coordinator motivated students to follow the footsteps of freedom fighters. Prof. Surjeet Kaur (Coordinator, Student welfare Committee) conducted the pledge taking ceremony to mark the occasion.