National sports fest, "Akhaada"
Event begins at PU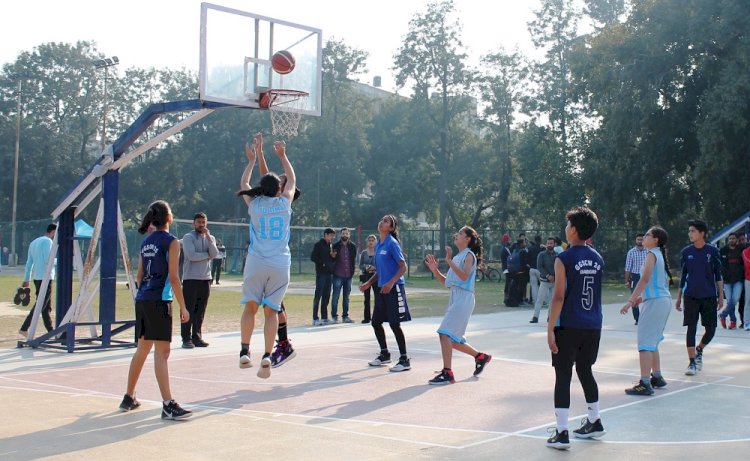 The photograph related to The third National Sports Fest, "Akhaada".
Chandigarh: The third National Sports Fest, "Akhaada" organized by The University Institute of Legal Studies (UILS), Panjab University, Chandigarh with the theme 'Har Maidaan Fateh' kick started at Panjab University sports ground, here today.
 
ANNUAL SPORTS MEET AT USOL
Chandigarh: University School of Open Learning, Panjab University, Chandigarh organized its Annual Sports Meet today in the University Sports Ground. Officiating Vice-Chancellor-cum-Dean University Instruction, Prof. Shankarji Jha declared the sports meet open. The Chief Guest, Prof. Jha stressed the importance of Sports in students' life and described the organization of sports meet by USOL for open learning students a distinction in itself. Prof. Madhurima Verma, Chairperson, USOL, welcomed the participants and other dignitaries. She also appreciated the huge participation of the students, faculty members and the non-teaching staff in the event.
Approximately 40 students took part in various activities such as 50 m, 100 m, 400 m, 800 m race, long jump, tug of war, sack race, disk throw, lemon race, three legged race, Javeline throw etc. Winners of various categories were awarded. Ms. Gauri and Mr. Parvesh were declared as the best athletes from the students category.