National science day observed at Home Science College
The day witnessed a host of activities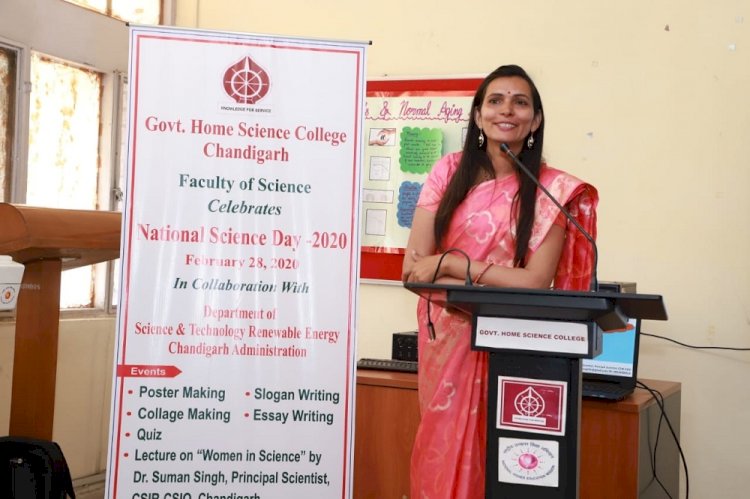 Chandigarh: Government Home Science College in collaboration with Department of Science and Technology Renewable Energy (CREST),Chandigarh Administration celebrated National Science Day on the theme 'Women in Science'. 
The day witnessed a host of activities which included poster making, slogan writing, quiz and collage making. More than 100 students actively participated in all the activities. 
Dr. Suman Singh, Principal Scientist, CSIR –CSIO, Chandigarh spoke about the importance and role of women in science. She also highlighted prominent women and shared about their contributions in various fields of science. Prizes were awarded to the students for all the competitions. 
Prof. Sudha Katyal, Principal encouraged the students to apply their knowledge of science and pursue their scientific temperament to achieve laurels.