A National meet on Occupational Health, Safety kicked off at Radisson in Guwahati today
Author(s): City Air NewsDr. Rishikesh Naik, VP Mahavar, Dr. Madhurika, Dr NN Naskar, Kamleshwar Sharan at the inauguration of National meet on Occupational Health and Safety. Guwahati, November 16, 2018: A national conference on Occupational...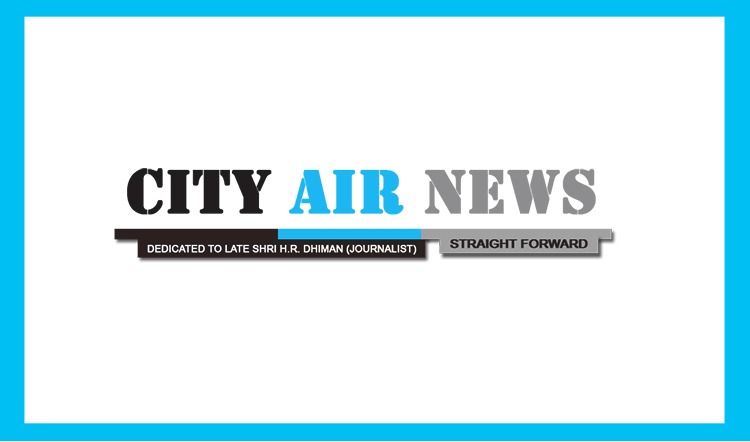 Guwahati, November 16, 2018: A national conference on Occupational Health, Safety kicked of here in Guwahati today at Radisson Blu, Guwahati.
The two day meet is participated by 150 Occupational Health and Safety professionals.
Some speakers include: HM Gangopadhyay, Senior Consultant-Safety, NTPC Ltd; Dr. Susanna Podder, Plant EHS Head, PepsiCo Holding and others.
Participating in the Panel Discussion "Working together Before and After Crises", Dr. NN Naskar, Director, All India Institute of Hygiene & Public Health" said "Accidents do not happen, but, they are caused"
The global burden on health due to occupational health is 95%, D. Naskar said.
Team Work is important in any accident. There is no place for "I". If see the spelling of TEAM, there is no "I" added another Panelist's Dr. Madhurima Agrawal, Medical Director & Practicing Development Paediatrician, Health Positive Pvt. Ltd.
Speaking further reminding old "Prevention is better than cure", she modified it as "Prevention is cheaper"
Occupation Health is very much neglected subject in India, added V.P. Mahawar, Former Director Onshore ONGC Ltd and Acting Chairman-Board of Governors, IIM Rohtak. If you take care of duty, many accidents are minimised. Zero accidents may not be possible, but, achieving mere zero accidents in industrialised sectors should be our goal, he added
All accidents are preventable, agreed all the speakers.
Crisis and Emergency Communication especially when informed emergency services, it has to be precise and must have clear cut details, what, where, how, when etc. Spend 5 seconds extra time and provide clear details informed Dr. Rishikesh Naik, Group Head-OHS, Aditya Birla Management Corp. Pvt Ltd.
Six "M"a—Man, Machine, Material, Minutes(Time), Management, Money are important emergency, crisis management observed the panelists.
Accidents are combination of Man and Machine. They both like 'pyar'(love), interplay. Accidents are never one sided. There are always combination of things informed Dr. Madurika.
Earlier the two day meet was inaugurated by V.P. Mahawar.
The inaugural was graced by SK Acharya, Former Chairman and MD, Neyveli Ignite Corporation Ltd.
A National Safety Excellence Awards will also be presented for the professional excellence during the meet informed Kamaleshwar Sharan, Chairmand & CEO of Greentech Foundation, a New Delhi based NGO, the organiser of the national meet.
Speaking on the occasion Kamleshwar Sharan, Chairman of Greentech Foundation, informed that the theme of the conference is "Role of Leadership Before & After Crises".
The 2 days conference will discuss Occupational Health, Fire, Safety & Security issues being faced by industry, service sectors and corporates and the ways to overcome the challenges. The combination of Keynotes and Sessions of the conference will provide guidance based on Best Practices and Experiences of Developing and Implementing Best Strategies informed Kamleshwar Sharan.
Eminent people from the industry from across India will share their experience and insights into the subject.
A panel discussions on Accident Prevention, Education, Lessons learned from recent major accidents/disasters are held during the full day.
Few other sessions on "Developing safety culture". "How to sell safety" etc held Developing strong safety cultures have the single greatest impact on incident reduction of any process. It is for this single reason that developing these cultures should be top priority for all Occupational Health and Safety Professional observed Kamleshwar Sharan.
The participants discussed among others issues and subjects such as the Essentials of emergency preparedness in workplaces; Leadership before and after crises; Disaster planning: what managers and supervisors need to know?; Designing Fire prevention and safety program with impact; Accident prevention; Education & Training in occupational health; Health & safety Culture; Occupational Health; Trend of disability caused by work accidents; Accident Investigation - A learning experiences and Best Practices.
During the two day meet professional excellence awards will be presented to the Occupational Health and Safety Professionals.
The meet will conclude on Saturday evening.
Date:
Friday, November 16, 2018