National level online competition for sketching at Home Science College
A total of 65 students from different classes of the college participated in the competition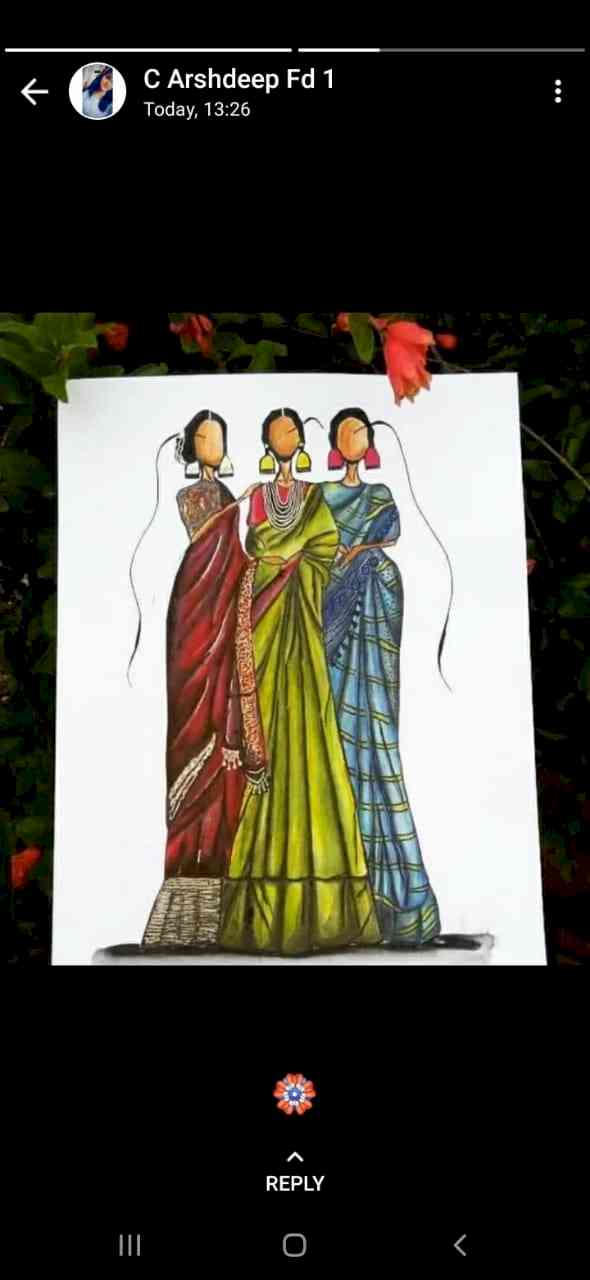 Chandigarh: As part of the ongoing celebrations of Tex Style Week, an online sketching competition was organised on the theme 'Sketching of Saree Draping on Fashion Figure'. The main objective of the competition was to channelize creative young minds to initiate thoughts about different draping styles of sarees.

A total of 65 students from different classes of the college participated in the competition. The endeavour proved successful in unlocking the students creativity during these challenging times.

Principal Prof. Sudha Katyal encouraged the students to focus on skill enhancement and capacity building to promote self-reliance and entrepreneurship.