National level entrepreneurship awareness program 
Event organised by MSME/NSIC at PCTE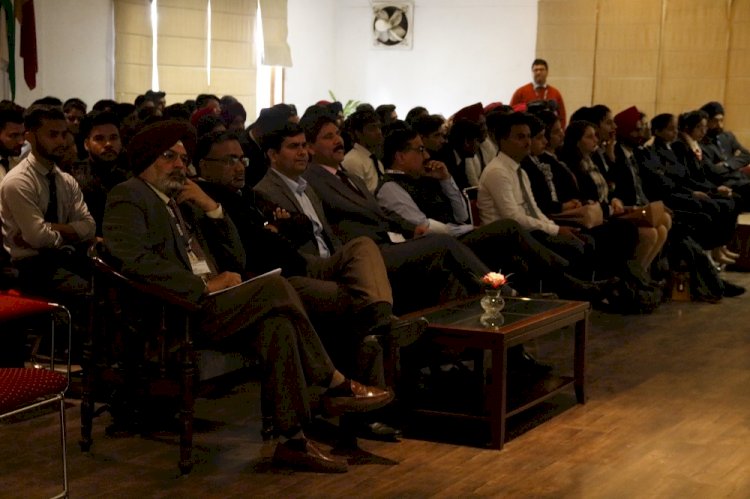 Ludhiana: PCTE Entrepreneurship cell organized a National Level Awareness Program (NLAP 2020) conducted by MSME officials (Ministry of Micro, Small & Medium Enterprises. Mr Ravi Kant, Head National SC-ST Hub Office, Ludhiana; Mr Rajesh Kumar, Working as Assistant Director, MSME Development Institute, Ludhiana since 2014 and Mr Ashish Chaudhary, Working as Deputy Manager, National Small Industries corporation was the directing officials for the program. 
 
The aim of the program was to motivate the youth for entrepreneurship and to make them 'job providers instead of job seekers'.
 
Officials detailed various schemes governed by Government of India for fostering Entrepreneurship. Students were encouraged to take entrepreneurship and were educated about the schemes implemented by the Ministry through Audio/Visual films/presentations along with the distribution of brochures. The program was highly enlightening and trained students from MBA and departments for creating startups and efficient management in entrepreneurship. Officials also held an interactive session with the students and handled queries related to same; also it was a very fruitful lecture for students.
Prof. Naresh Sachdev, Dean, Corporate Relations stated that such events help the students to think out of the box, that not only help them academically but also motivate them to opt entrepreneurship as their career.
Dr K.N.S.Kang congratulated PCTE's E-cell for successfully holding the event. He further added that we at PCTE do believe that extracurricular activities can infuse a fresh lease of enthusiasm and motivation in students and encourage students to participate in more such events./(Feb 26)