Narinder Bhamra unanimously elected as President of FMAI for 2021-2023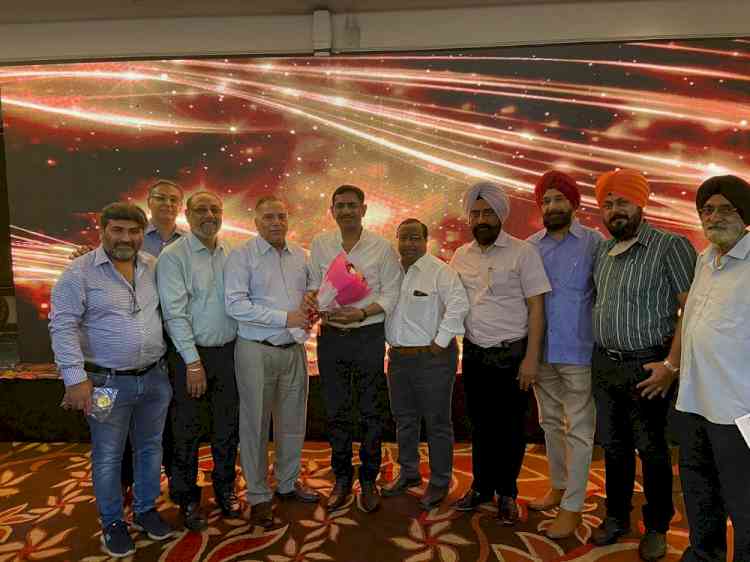 Ludhiana, August 26, 2021: In the Annual General Meeting (AGM) of Fastners Manufacturers Association of India (FMAI) held in a local hotel on 25th August 2021, Narinder Bhamra is unanimously elected as President of association for next term 2021 to 2023.
In the meeting Rajkumar Singla Senior Vice President of association proposed that due to COVID crises the normal election process is not safe for members so he proposed the continuation of present team for next term and members approved the proposal of Singla with the full majority.
Rajkumar Singla further proposed that looking at the scenario of present crises in the other organizations it is further proposed that the association will only conduct the elections of President and President will nominate the other office bearer for conducting the working of association and the same was approved unanimously.
It was also proposed by Kuldeep Singh General Secretary of the association that due to the scarcity of parking space in the present office of the association the association will construct a new office with ample meeting space and parking area for the convenience of the members.  
In the meeting, Narinder Bhamra informed the members that the fastener manufacturers association of India was established in the year 1971 so a mega golden jubilee event of association will be celebrated soon after the relaxation by the administration in gathering rules.
During the AGM the officers from the Bharat Petroleum Corporation Limited presented a presentation on use of the various oils in fastener industries.
The members appreciated the working of the organization for providing various services to members during COVID crises and also for raising the voice of industry to the government on various issues.
It was also proposed that for the facility of the members the organization will setup a cluster for treating the various chemicals waste used in fastener and other steel industries.
All prominent members Badish Jindal President – FOPSIA, Bharpur Singh, Karan Lamba, Narinder Khurana, Surinder Grewal, Davinder Udhera, Mangal Sain, Rachhpal Bhamra, Depinder Singh, Kamaljit Singh, Harvinder Singh Sohal, Raghbir Singh, Atul Sethi, Rupinder Oberoi, Kuldeep Singh, B M Gupta, Jaswinder Singh were present on the occasion.