"Naren & Benedict are open-minded, collaborative and have a genuine love for cinema"
Says Sherni director Amit Masurkar talking about the film's background music composers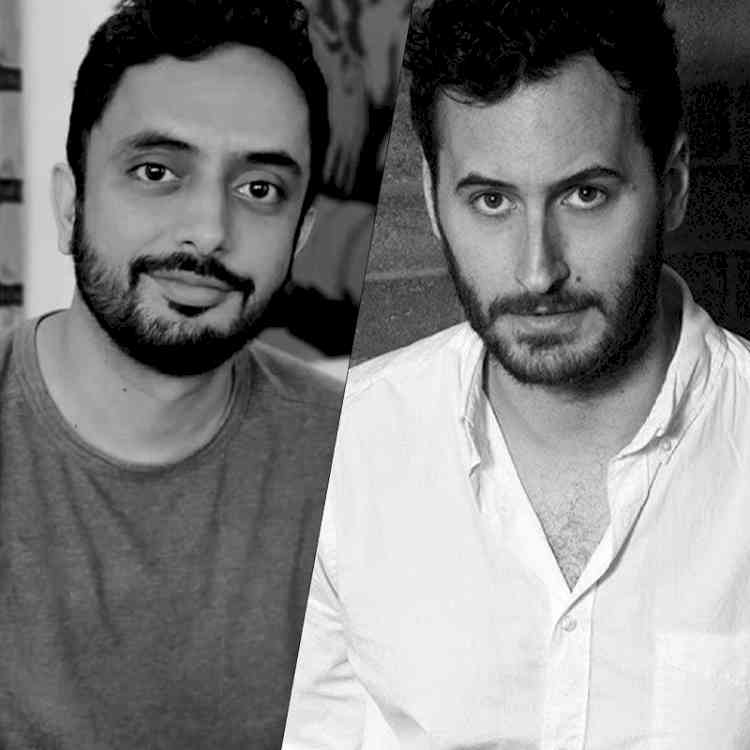 The COVID19 pandemic changed several things in the landscape of cinema and entertainment but predominantly it led to the OTT boom, one that the average user spends hours bingeing on. This also led to a shift in the storytelling paradigm, where songs took a back seat and the background score was the biggest catalyst in taking the narrative forward. Enter Naren Chandavarkar and Benedict Taylor, background music composers who have been consistently doing some riveting work in the area.
The versatile duo made their foray into the industry with Anurag Kashyap's 'That Girl in the Yellow Boots' and shot to fame with Udta Punjab. Ever since there's been no looking back for Naren and Benedict, who worked on impressive scores for Anand Gandhi's Ship of Theseus, Avinash Arun's Killa, Abhishek Chaubey's Udta Punjab and Sonchiriya, Amit Masurkar's Newton to the web series Paatal Lok and Ghoul.
Quite recently, they made headlines for their work on Amit Masurkar's Sherni headlined by Vidya Balan that won accolades not just for its hard-hitting performances and gripping narrative but also for its haunting background score.
Reveal Naren & Benedict, "Because we had already worked with Amit on Newton, we had developed a shared language and understanding which made it much easier to communicate. There was a great deal of trust, which was liberating from a composer's perspective. Aastha (Tiku, writer), Dipika (Kalra, editor) and Amit didn't discuss music as much as the ideas, conflicts and themes in the film. We were keen that the score help bring the politics and the warring factions into focus, to see where the lines were drawn without overly moralising anything. To empathise with Vidya as she moved through this complex balance, and to avoid demonising or exoticizing anything from the jungle."
All praise for the duo says Amit Masurkar, "Sherni was a very difficult film to score because of the complex intersections in the story. I feel safe with Naren and Benedict. I know that they will put the story and the theme first. They have the sensitivity and depth to understand a layered narrative and not judge characters or events. They are open-minded, collaborative and have a genuine love for cinema."
The effort paid off for the talented duo who received a thumbs-up from critics and movie enthusiasts, referring to their work in Sherni as 'Impactful, effective and distinct'. This comes as no surprise, especially since their last collaboration with Amit Masurkar, Newton, became India's official entry to the Oscars.
The international duo who work between London and Mumbai, bring their distinct flavours to every project both on home turf and the global platform. Defying geographical boundaries, Naren & Benedict in 2020 did notable scores for the Tribeca Film Festival winner, Tryst with Destiny, Berlin International Film Festival nominee, Laila Aur Satt Geet, voted amongst the best movies of 2020 and Amazon Prime's celebrated series, Pataal Lok. After a stellar 2020, next on their plate is Netflix's RAY Anthology, based on stories from celebrated writer Satyajit Ray. Naren and Benedict reunite with Udta Punjab director Abhishek Chaubey for the short story starring Manoj Bajapayee and Gajraj Rao.