Nadda makes clarion call that BJP will play vigilant mature role of opposition against the APP in the state 
Says the Central BJP standing with each worker and leader of the party in Punjab.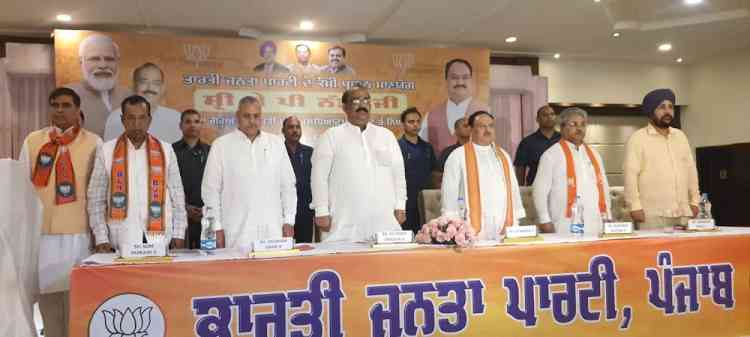 Ludhiana, May 14, 2022: The BJP will emerge as the only relevant party in the state soon. APP will not be able to retain the political space as its real face gets unveiled, said JP Nadda National President of BJP here today. 
Addressing an high powered meeting of the core committee, office- bearers, district presidents and candidates in the recently held assembly elections, Nadda said, "We are a national party which believes and practices that `never abandon your allies'." It was the SAD which quit its long association with the BJP. From contesting 23 seats to take on the bastion and field candidates in 117 constituencies in two months was a herculean task. "Even though the dice was loaded against us the party displayed that given due time it will be the only relevant political party in the state", said Nadda. 
Asking the top state leadership to play an effect, vigilant and sagacious opposition Nadda said that the state's interests should be protected and the wrong decisions of APP highlighted. 
Boosting the morale of the party in the state the National President said that he has come here to tell the party men that central BJP is standing with every BJP worker. 
The others who presided the meeting were Sudan Singh National Vice President of BJP and in-charge of Punjab, Haryana, Himachal Pradesh and Chandigarh, Dushyant Gautam Member Parliament and in-charge of Punjab, Dr Narinder Raina co-incharge of Punjab and National General Secretary.