Myntra offers the largest-ever assortment of 5000 brands and 9 lakh styles to celebrate its big fashion festival
The mega fashion carnival is slated to be held between October 16 and 22, and will showcase close to 2 lakh new styles over the last festive season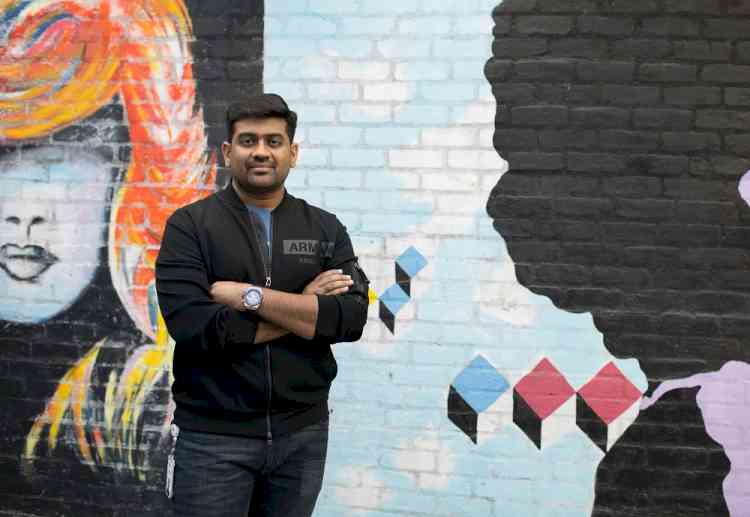 Amar Nagaram, CEO, Myntra.
Bengaluru: Myntra announces the arrival of 'Big Fashion Festival', the ultimate fashion shopping event for the upcoming festive season, scheduled to be held between October 16 and 22. The fashion major is set to offer ~9 lakh styles from the widest collection of 5000+ brands at never-seen-before value offers for its customers. As part of the seven-day Big Fashion Festival, the platform is expected to cater to over 4 million unique customers with a ~2X increase in traffic over the previous festive season.
 
Myntra's holistic approach to its marketing campaigns, ahead of the event, with Bollywood, Tollywood and other regional celebrities, along with top T20 teams, is expected to reach 150+ million people across the nation.  The biggest-ever edition of the mega fashion event is also set to witness a massive uptick in demand, at 4X over BAU and 2X over the last festive season, with 50% of the contribution coming from tier 2-3 markets. Myntra is geared to handle the increase in traffic with tech capabilities, scaled to operate at 20,000 orders per minute at peak.
Speaking about Myntra's upcoming Big Fashion Festival, Amar Nagaram, CEO, Myntra said, "Myntra's Big Fashion Festival will offer a specially curated selection of 9 lakh styles for consumers across the country, awaiting to bond over the joy of festivities. The region-specific collection will enable millions of consumers with diverse fashion choices, to celebrate the festive diversity of the country. The consistent momentum in demand observed over the last few months has given impetus to our brand partners, driving deeper collaborations this festive season. An event of this unprecedented magnitude is also set to provide thrust to Myntra's ecosystem, especially the artisans, MSMEs, and our Kirana store partners."