My fresh factor is being authentic because it's quite rare: Elli Avrram
Hardik Panchal and Kashish Ratnani win big at Everyuth Times Fresh face Mumbai city Finale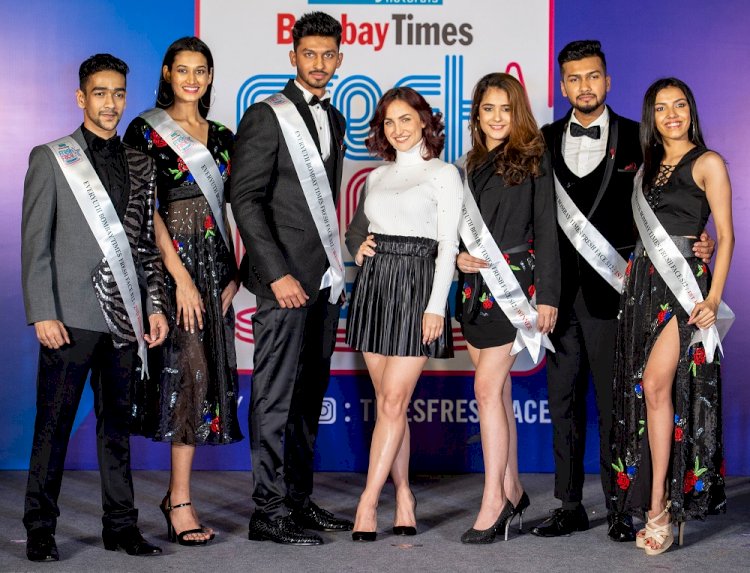 Eli Avram at Times Fresh Face with winners.


Jabariya Jodi and Bigg Boss Season 7 fame starlet Elli AvrRam, who is all set to woo the audience with her bold character in the most awaited Mohit Suri movie – Malang, was part of the esteemed judge's panel of Everyuth Times Fresh Face Mumbai city Finale for this year. While the contestants showcased their incredible talent and spoke about their inspiration, Elli revealed her role model has always been her Mother.
Attributing her success to her mother, Elli said, "All through my journey from childhood to becoming an actress, my mother has been my role model. Because of her, I try to live to my fullest potential, by always being strong and positive through every hurdle in my career."
Adding on Elli spoke about her fresh factor, and added, "My fresh factor is being authentic because it's quite rare and I would want all the budding artists to be original and not shy away from being true to yourself."
The Times fresh face Mumbai city finale winners Hardik Panchal's emotive acting skills and Kashish Ratnani's energetic dance performance impressed the judges and they will be further competing nationally at the grand finale, which will be hosted in Mumbai.
While speaking about the talent in the event, she said, "I'm amazed how talented and passionate the contestants are at such a young age. The contestants were able to give a genuine and deep answer to all the questions asked by the judges and their performances were simply breath-taking. I believe the platform has discovered some of the most talented youngsters out there including Bollywood actor Siddhant Chaturvedi who was also a Fresh Face winner." 
Over the years, Times Fresh Face has become an expansive talent-pool that brings together young and talented collegians from all over the country and gives them a national platform to showcase their talent and personality.