My Dad My Superhero
Ivy World School organized "Father's Day Celebration"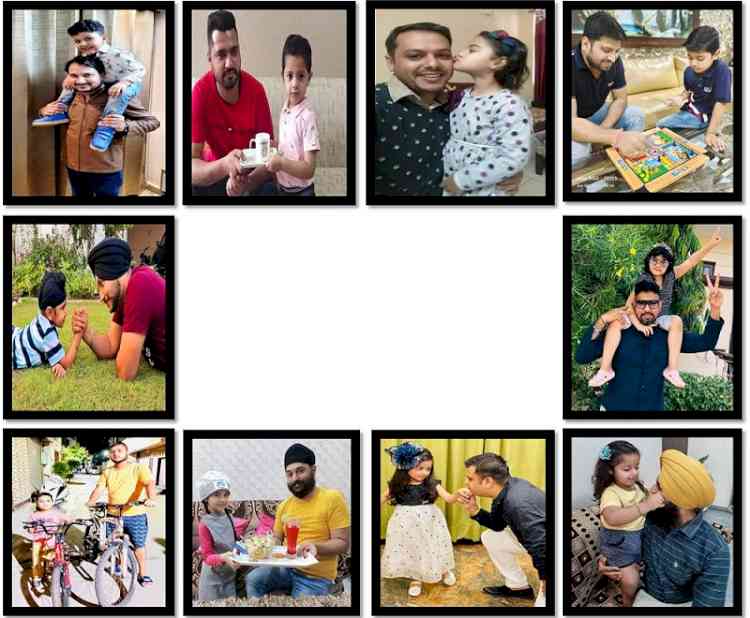 Jalandhar: Ivy World School, under the aegis of the Vasal Educational Society organized "Father's Day Celebration".
Father's Day is a celebration honoring fathers and the role they play in shaping the lives of their children. The virtual celebration began with a beautiful performance by tiny tots on "Papa Kehtey hai Bada Naam Karega".
The little wonders showcased their love and respect for their fathers through various activities such as Card Making, Cooking skills with Master Chef Dish, singing, dance performances and , reciting poems dedicated to fathers,. A special virtual performance was conducted for father –child duo to perform on the beats of dancing songs. Fathers enthusiastically took part in all the activities despite of their busy schedule. Not only this, the fathers also took part in many games like Newspaper Wrapping Game, Balloon Game, push-ups etc.
The celebration concluded with fathers expressing their feelings and also appreciated the efforts of the school for the virtual celebrations. Children participation and fantastic performances made this event a grand success. 
Mrs.S. Chauhan, Principal, Ivy World School expressed her joy and happiness and quoted "A dad is someone who wants to catch you before you fall but instead picks you up, brushes you , and let you try again". The President of Vasal education Society, Shri K K Vasal, The Chairman Mr. Sanjeev Kumar Vasal, The Director Mrs. Ena Vasal, and The CEO Mr. Raghav Vasal appreciated the efforts of students and teachers who all made this day a memorable day for their dads'.