MX Player drops the trailer of India's first MMA reality show - Kumite 1 Warrior Hunt, hosted by Suniel Shetty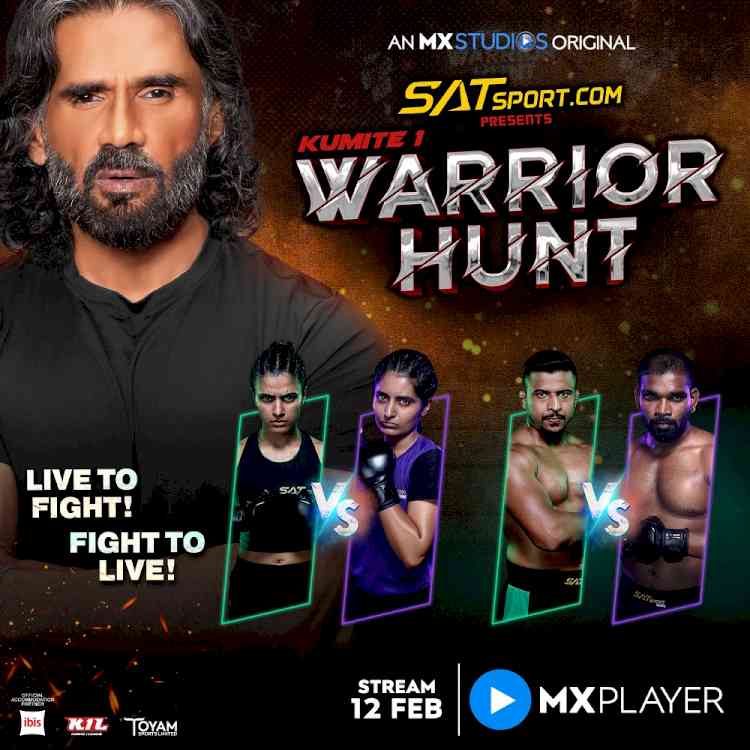 Mumbai: The very foundation of any sport is discipline and the kuch bhi kar jaane wali spirit. But the one thing that really propels this spirit is one's fight to get there. Fueled with this determination, Mixed Martial Arts (MMA) has gained significant popularity in India as a sport, with an increasing number of fighters moving toward their MMA dream. Giving these fighters a launch pad, MX Player's in-house content arm MX Studios, is all set to present India's first-ever MMA reality show 'Kumite 1 Warrior Hunt' from 12th February onwards. Hosted by none other than MMA enthusiast and Hindi Cinema maven Suniel Shetty, the reality show will unleash power-packed challenges between the 16 shortlisted contestants and test their mettle to attain the title of the ultimate warrior. Produced in partnership with Toyam Sports Limited, MX Player's Kumite1 Warrior Hunt has roped in SATSport News as the Title Sponsor.
MMA is a highly competitive combat sport that demands a strong hold over both the mind and body. The contestants on the show are battling each other in the ring, however, their true battle is with their own struggles posed by their background - making it a thriving competition with a truly human touch. The trailer introduces Suniel Shetty making his debut as the host and captures his all-rounder persona in a search for the ultimate warrior.
Kumite 1 Warrior Hunt host, Suniel Shetty said, "MMA is truly an interesting sport. Discipline, determination, and dedication are at the very core of this sport and that's something we are looking for in our participants. MX Studios Original Kumite 1 Warrior Hunt is not only India's first-ever MMA reality series but one that will ensure a global platform for the winners to represent their sport. It's also been a wonderful association with Toyam Sports Limited and along with our talented fighters, I cannot wait to share their journey with our audiences."