Music Department of Apeejay College of Fine Arts celebrates Maha Shivratri 
All were with greatly enthused and joyous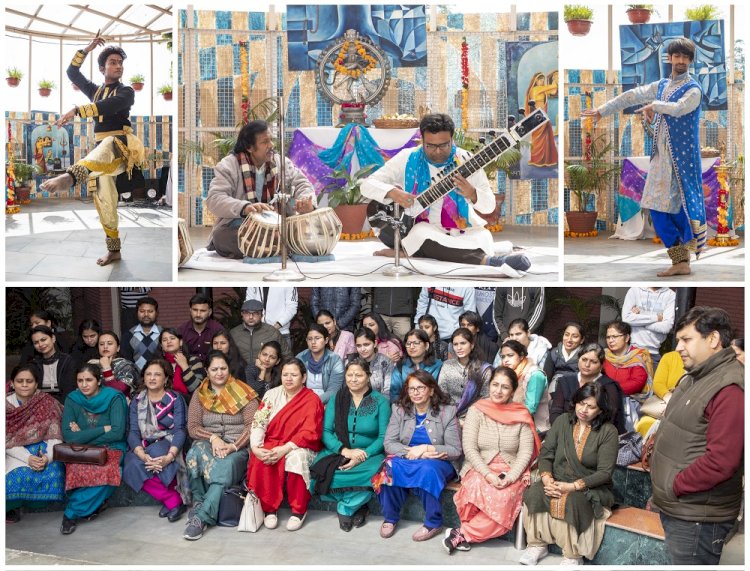 Jalandhar: The Music Department of Apeejay College of Fine Arts, Jalandhar celebrated Maha Shivratri with great enthusiasm and joy. Principal Dr. Sucharita Sharma talking of these celebrations said to keep today's youth connected to its tradition and custom is utmost necessary, so that while soaring high in the sky and walking on the path of modernity, they don't forget to stay connected to their soil and great heritage it has to offer in the form of customs, tradition, faculty benefits, strength.
On this eve, students Parveen and Manpreet Singh presented Shiv Vandana through their Kathak Dance performance. Mr. Smarajit Kumar Sen, Assistant Professor, Department of Music instrumental awed the audience with his musing Sitar performance.
Principal Dr. Sucharita Sharma appreciated the efforts of Department of Music Vocal for successfully celebrating this festive.