MSME and Start-ups Forum – Bharat appoints Sanjeev Singhai as national vice president
Sanjeev Singhai comes with 34 plus years of experience in multi-divisional industries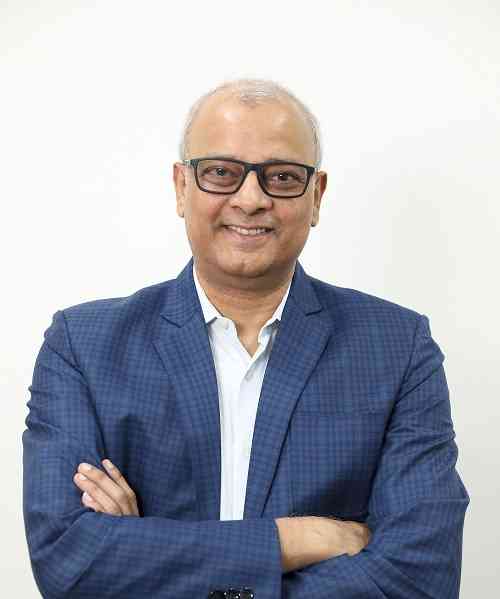 Mr. Sanjeev Singhai.
Mumbai: MSME & Start-up forum appoints Sanjeev Singhai as a National Vice President who is also the founder of Wellnessta.com – India's first wellnessTech platform; a popular wellness solution provider that provides instant online access to clients for beauty salon, spa, and naturopathy services and so on.
The MSME Start-up forum – Bharat is a platform that brings together MSME, Start-ups, Entrepreneurs and Businesses under one pavilion to develop, promote and support upcoming and evolving sectors across the country. The MSME industry is a significant player in the data economy. This sector is constantly in need of a growth-oriented framework along with continuous improvement towards the regulatory aspects; the forum understands these factors and work towards their enhancement. They focus on ease of doing business and compliance requirements are some the issues that loom this industry. This unique forum was founded by Mr. Manoj Kumar Shah, Founder, National President and Dr. Vijay Chauthaiwale, Chief Patron.
As a National vice president of this initiative, Mr. Singhai said "I am honoured to be a part of this esteemed forum; my plan is to implement a firm governance structure, build awareness and provide support to various sectors through web interaction and portals; Most importantly, to help and reach Indian MSME & start-up goals".
Mr. Manoj Kumar Shah, Founder & National President of MSME & Start-ups Forum - Bharat announced expansion of the forum Management by appointing Mumbai based Mr. Sanjeev Singhai as the National Vice President - Organisational Development & Governance.
Mr Shah added, "The forum is growing exponentially as the new members flock to join in. The response from the NRI community is tremendous. Looking into this, the forum needs people like Mr Singhai to give the right direction and successfully run the forum with their guidance. The expertise of Mr Singhai as a communication specialist, his ability to build systems and processes will add value to the objectives of the Forum"
Mr. Sanjeev Singhai, Founder, Wellnessta is an avant-gardist. He is an administrator, creator, and a brilliant conceptualizer in the advertising industry in India. An added feather to his cap is his expertise in building and transforming companies through more than three decades of qualified corporate experience. Accorded with diplomas from prestigious institutes Harvard Business School and IIM-Bangalore, he is passionately creative and gushing it freely into work is his forte.