MP Ravneet Singh Bittu reviews various projects under Ludhiana Smart City 
Issues necessary directions to staff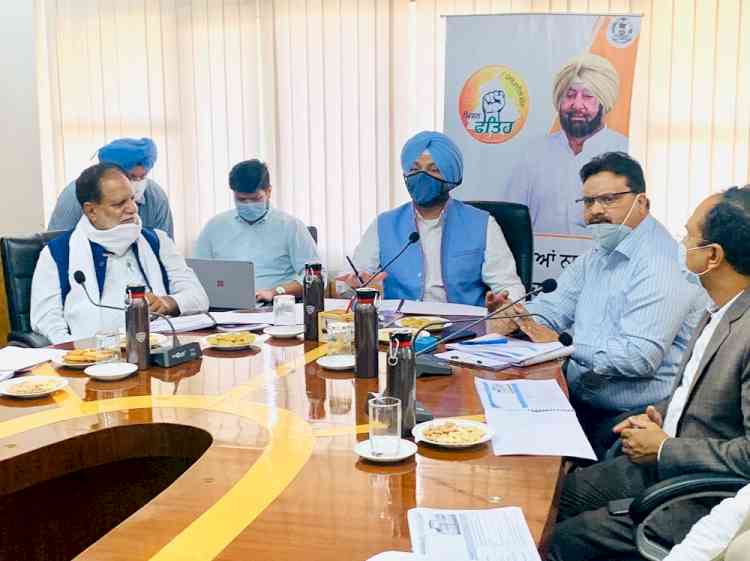 Ludhiana: Ludhiana MP Ravneet Singh Bittu today reviewed the progress of various projects under Ludhiana Smart City Ltd in a meeting held at MC Zone D office, here. This meeting was also attended by Mayor Mr Balkar Singh Sandhu, Senior Deputy Mayor Mr Sham Sunder Malhotra, Deputy Commissioner Mr Varinder Kumar Sharma, MC Commissioner Mr Pardeep Kumar Sabharwal, MC Councillor Mrs Mamta Ashu, besides several other senior MC officials.

    During the meeting, officials from PMC company said that 47 development projects worth Rs 1133.67 crore were started under the Ludhiana Smart City, out of which 7 projects worth Rs 18.59 crore have been completed, 13 projects worth Rs 383.42 crore are still going on and 17 projects worth Rs 539.01 crore are in the tendering process. Besides, DPR of 10 projects worth Rs 221.80 crore is being prepared.

    While chairing the meeting, Mr Ravneet Singh Bittu asked the MC officials to give special emphasis towards installation of C&D waste management plant, carrying out bio remediation of the legacy solid waste of MC, construction of MLCP at Feroze Gandhi Market, refurbishment of various sports infrastructure projects, besides some other projects.

    He said that the upgradation of Sarabha Nagar market is almost complete and would be dedicated to residents shortly, besides the Carcass Utilisation Plant Project would be ready by end of 2020.

    While issuing strict instructions to the staff, Mr Bittu stated that he would personally monitor the progress of all the projects under Ludhiana Smart City and warned that strict action would be taken against officials if there is any lapse on their behalf. 

    He further said that the Capt Amarinder Singh led Punjab government is committed for carrying out overall development of the state. He said that the projects under Ludhiana Smart City project would be completed on priority basis and within the set time frame.