Movie review: Besharam is an acid test for Ranbir
Author(s): Dr. Bhavdeep Singh Ahuja Preview: Besharam – Naa Sammaan ka Moh, Na Apmaan ka Bhay…..A story about a car thief Babli with a heart of gold who falls for Tara & how their lives intertwine around a Mercedes A-Class & a money laundering...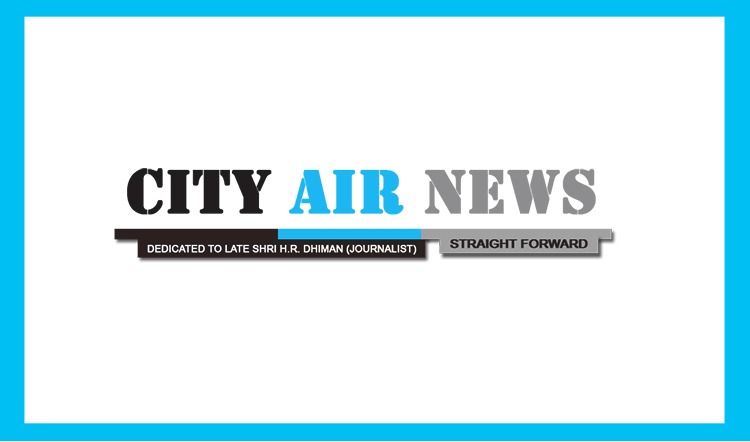 Preview: Besharam – Naa Sammaan ka Moh, Na Apmaan ka Bhay…..A story about a car thief Babli with a heart of gold who falls for Tara & how their lives intertwine around a Mercedes A-Class & a money laundering king Bheem Singh Chandel…….!
Box Office Expectations: Besharam is an acid test for Ranbir. Till last year, the Numero Uno contenders of Bollywood were the three Khans & followed closely by Akshay Kumar, Hrithik Roshan & Ajay Devgan. Suddenly, Ranbir Kapoor stepped into their territory with a 121 crore off beat Barfi followed by a 189 Crore hurricane Yeh Jawaani Hai Deewani, challenging the top 6 (who had further company with Emraan Hashmi, Saif Ali Khan & John Abraham), forcing everyone involved to look at the new competition with wide eyes. Bollywood seemed to have finally found the worthy Prince who would don the robes of the New King in times to come, the one who would have pull both in India & Overseas Circuits. So, his teaming up with the almost 150 Crore Dabangg director Abhinav Kashyap made Besharam soar the mercury high on the box office. While Ranbir Kapoor factor should be the single most driving force for the film, the very fact that it is coming on a National holiday will give further boost to its collections. Moreover, it is being released on a screen count more than Chennai Express, the biggest of them all ever.
Cast: Ranbir Kapoor, Pallavi Sharda, Rishi Kapoor,Neetu Singh Kapoor, Jaaved Jaaferi
Director: Abhinav Kashyap
Duration: 138 Minutes
MOVIE REVIEW: Babli (Ranbir Kapoor), an orphan, is a car mechanic cum street smart car thief who steals expensive cars with his 'Talent' & believes in living life to the fullest. He is a thief with a heart of gold & does so to support his orphanage. He falls for Tara Sharma (Pallavi Sharda), & despite repeated tries to get to his lady love & being rejected every time, he unknowingly hurts her, by stealing her newly bought A-Class Red Mercedes and selling it to Bheem Singh Chandel (Jaaved Jaafrey), who is into the business of money laundering. For the first time, he feels sorry at the same & vows to return her car back to her. Whilst stealing the car back, he again unknowingly steals a bag full of money above 3 crore of Rupees.  In the attempt to get the car back, he steals a bag full of the gangster's money. There is a side track where Babli gets better of Cop Husband-Wife Chulbul Chautala (Rishi Kapoor) & Bulbul Chautala (Neetu Singh). Now, both with the Chautala cops behind him as well as the notorious Chandel, how Babli escapes the sticky situation, save the orphanage kids from Chandel & still manages to win over his lady love forms the crux of the climax.
Half Analysis: The first half is sore & bad, the movie never really takes off. The 2nd half to an extent saves the grace of it being a total disaster. There are some funny moments especially towards the climax but spoofs to the Classics DDLJ & Gadar, to an extent fail miserably.
Script & Dialogues: There is nothing called script in Masala Entertainers, but it ought to be filled with funny some anecdotes to entertain atleast. Sadly, there are only some pleasurable moments but those are very few here & there. The dialogues are nothing worth to shout about & fail to impress. There are occasional hints at below the belt humour, but even that fails to amuse the viewer.
Performances: Ranbir Kapoor makes a fantastic turnaround from being 'Class' to 'Crass'. As he describes in the climax, he demonstrates his talent to the fullest. But even his antics fail to make u laugh at places & even kids won't be impressed with the same. Nevertheless, Ranbir Kapoor is the only saving grace of the film. Rishi Kapoor & Neetu Singh look good together, but the script fails them badly as well. Newbie Pallavi Sharda makes an ordinary debut & there is nothing praiseworthy to write about here. Javeid Jaafri doesn't have much to do, but whatever he does is great.
Music: There is nothing flattering about the music, infact, neither of the songs is a chartbuster, nor any one of the songs is hummable. Just Average.
Editing & Direction: In one word, the editing is shabby, direction listless.
Conclusion: The expectations are gargantuan, with Barfi & Jawaani Deewani Ranbir Kapoor teaming up with Dabangg Abhinav Kashyap, you expect a great entertainer albeit a Masalathon.....a time when every hero is doing an out & out Masala Entertainer....Ranbir too follows suit, does he succeed? Yes he does, but the movie doesn't. In fact, Ranbir Kapoor saves the movie from being a complete disaster by his charismatic & brilliant talent, otherwise no one else (the script, director, Rishi Kapoor, Neetu Singh, Javed Jaafri & newbie Pallavi Sharda) can rise above the script, such is the shoddy treatment. Yes, you don't expect scripts in such entertainers, but such mundane on goings on screen are also unacceptable. The duration of 138min. seems a long time especially, when the proceedings are so slow & off colour.
Final Say: Summing it up, it's a bad movie, entertains only in patches & in a limited manner, hugely disappointing.......Would have gone with 1 Star, but for Ranbir Kapoor & his talent.......1.5*
Box Office Opening: Besharam received a very well response across the country. The movie witnessed a terrific occupancy, despite morning shows, in the multiplexes of big cities and single screens as well. It has taken an excellent start with 90-95% occupancy overall, in the morning shows. Being a National Holiday, the cinema houses will definitely register higher footfalls post afternoon shows, and continue the same till evening and night shows. Interestingly, Besharam's opening day occupancy result is the 3rd biggest ever after Chennai Express and Ek Tha Tiger. Looking at the overall buzz and the box office response the film is getting, this Abhinav Kashyap directorial might easily do a 25 crore nett business at the Box Office on Day 1.
 
Date:
Wednesday, October 2, 2013