MoU to promote research, guidance and student exchange
Lyallpur Khalsa College Jalandhar, Focus College, Vancouver (Canada) sign MoU to Promote Research, Guidance and Student Exchange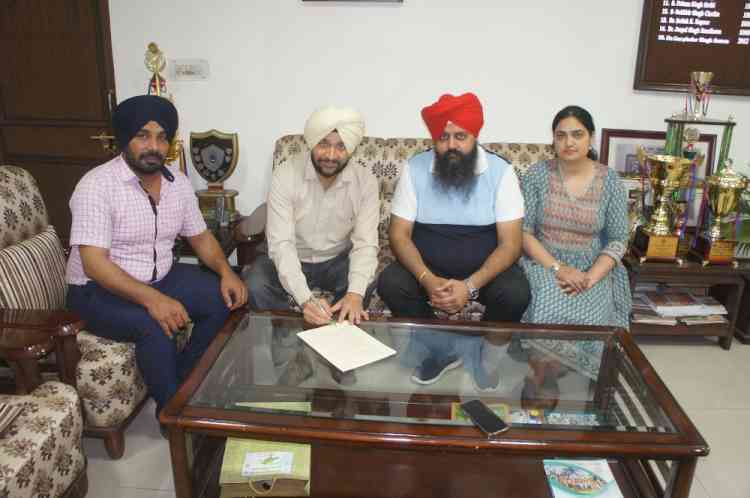 Jalandhar, August 5, 2022: A memorandum of understanding was signed between Lyallpur Khalsa College (LKC), one of the premiere institutes of North India and Focus College, Vancouver (Canada). The MoU, an initiative of P.G. department of Mathematics, was signed by Dr. Gurpinder Singh Samra, Principal LKC and Mr. Karambir Singh Sandhu. 
The MoU is aimed to encourage research activities, professional guidance and student exchange programmes in different fields of Mathematics. Dr. Samra, on this occasion, said this MoU will be helpful in providing international exposure to the students related to research and career guidance. Focus College representative Dr. Sandhu said the globalization has made the world one big village and international cooperation between different institutes is a healthy beginning which will pave the way for success of students. 
Dr. Samra added that LKC will provide faculty expertise and infrastructural set up for conducting research activities. Focus College faculty will also organize workshops, seminars, conferences etc. in collaboration with P.G. Department of Mathematics.
During this event Dr. Palwinder Singh of Mathematics Department and Dr. Kanwalpreet Kaur were also present.