More than 200 patients examined and free refreshments distributed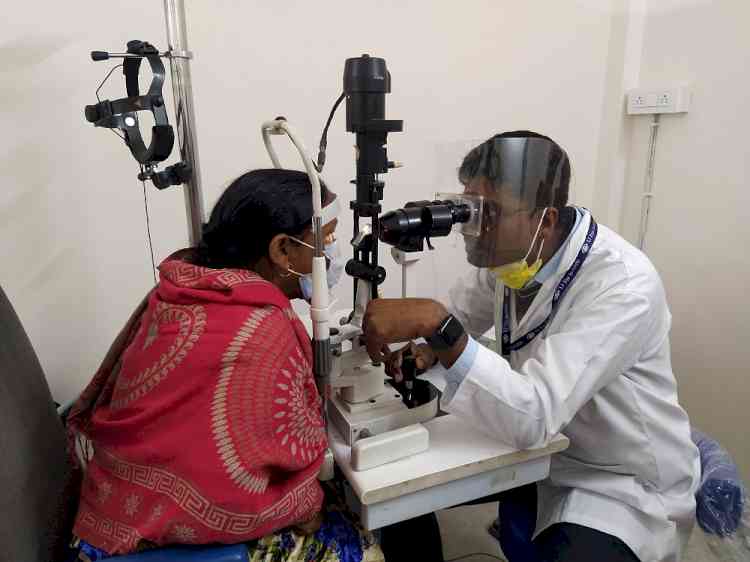 Ambala, November 21, 2021: LJ Eye Hospital (a branch of LJ Eye Institute, Ambala City) that has started services recently, organized a Free Eye Check Camp, with an aim to serve special eye care needs of the society. The camp was presided by Dr Vikas Mittal, Medical Director and Dr Ruchi Mittal, Retina Specialist.  
The team of special Optometrist at LJ Eye Hospital supervised the camp. More than 200  patients were examined and given consultations for corrective eye vision and  various eye problems. Free medicines and refreshments were provided to the needy patients. LJ Eye Hospital will continue to provide free eye check up to needy people till 31 December , 2021. Individuals from varying backgrounds felt delighted to be a part of the specially organized eye care camp and felt motivated with the efforts put in by LJ Eye Hospital.
LJ Eye Hospital, is  equipped with Latest Technology Equipment and well Trained Doctors & staff. Computerized Eye Checking and OCT machine are the latest and advanced solutions added to this centre.  The newly opened centre will render all eye care services, under the expert guidance of experienced doctors. 
Sharing details about the Free Eye Care Camp , Dr. Vikas Mittal, Medical Director, LJ Eye Hospital, said,  "This is our little contribution to the society in the troublesome occasion to serve humanity. We have seen a substantial increase in eye problems specially after COVID as people were not able to seek required medical care. Through this camp we have given several guidelines on eye care , have advised people to get their eyes checked at regular intervals and limit their screen time. "
Dr. Ruchi Mittal, Cataract Specialist, LJ Eye Hospital said , "Eyes are one of the most integral part of our body, which are often neglected , based upon that , we conducted this camp  to make people aware about it and making them aware to seek timely medical advice for eye care."