More new restrictions in Kangra
Shops of essential commodities in the district Kangra will now open from eight to 11 am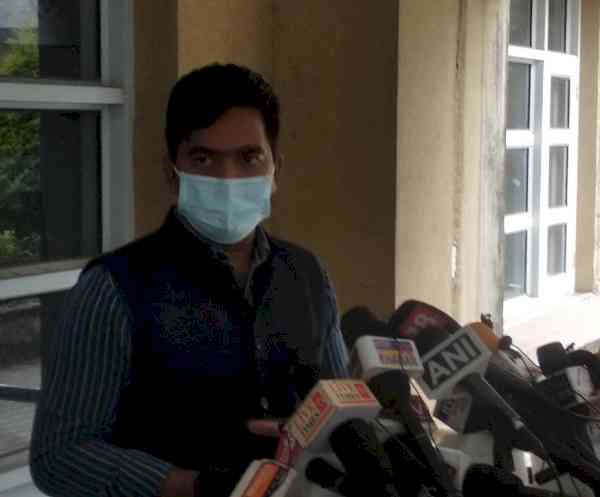 Rakesh Prajapti, Deputy Commissioner, Kangra. (File Photo)
Dharamsala: To reduce the outbreak of the Corona epidemic, essential food shops will be opened in district Kangra from 8 am to 11 am on Monday May 10 to 17 th May , including shops for vegetables, milk, curd, ration etc. Public transport will remain completely closed in Kangra, only goods carriers will be allowed to travel and private vehicles will be allowed to travel only in case of emergency. Only 20 people will be allowed in the wedding ceremonies and rites. It will be necessary to give the list of people who attend the wedding in the panchayat and the concerned SDM office.
The Deputy Commissioner Kangra Rakesh Prajapti said today, " all government, private offices and institutions would remain closed during this period and only work from home would be done while the construction work could continue in compliance with the Covid protocol." He added that for  this, the labourers will have to stay at the construction site or they will be given the facility to reach the construction site on foot. All the essential services like health, electricity, telecom, water supply, sanitation etc. will continue during this period. The Deputy Commissioner said that during curfew, the work of horticulture, agricultural sites and other project sites will continue.
The Deputy Commissioner said that all entertainment activities like cinema hall, gym, swimming pool ,liquor contracts, precincts, bars etc. will be closed. Apart from this, hospitals, nursing homes, clinics, tele-medicine, medicine shops, medical labs, veterinary dispensaries, pharma industries, agricultural sales centers, fertilizer and pesticide shops will remain open. Apart from this, post offices, bank branches, ATMs, non-banking financial institutions will open with minimum staff only.
He said that the supply of petrol-diesel, kerosene, LPG will continue during this period, while only the dhabas along the NH can be opened. He said that those coming from outside will need to register on the Covid e-pass portal.