MOHALI BASED DIGITAL MEDIA STARTUP COME UP WITH HELPLINE CONNECTED WITH COVID-19 
CITYWOOFER CONTRIBUTING GLOBALLY BY PROVIDING FREE ADVERTISING CREDITS TO AID NGOS AND EVEN LOCAL HEALTH AUTHORITIES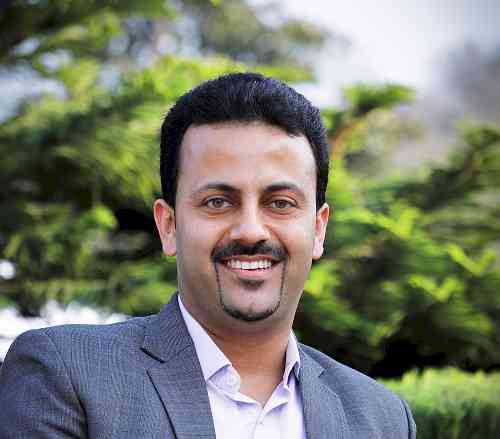 Sumeet Soni, Founder & CEO, Zapbuild.
Mohali: A Mohali based digital media startup citywoofer.com which is a popular platform that has made a name for itself in the field of an event's listing, ticketing, online marketing, etc., has come up with an exclusive helpline citywoofer.com/corona/helpline connected with COVID-19. This internet address will act as a holistic ready-reckoner for any type of information that a needy resident of Tricity might require in these difficult times.
CityWoofer is a business vertical of Mohali based MNC ZapBuild which is into IT enabled services; the helpline is a Corporate Social Responsibility (CSR) initiative of ZapBuild. Sumeet Soni, Founder & CEO, Zapbuild said, "In this unprecedented situation a large section of our community has come up with different ways to serve our less privileged brothers and sisters. NGOs have led the charge here. A lot of good work is taking place but there has to be a one-stop source of information of the NGOs as well as other aspects connected with COVID-19 services. CityWoofer's helpline will be that one-stop digital shop. Apart from Tricity, NGOs of Ludhiana are also listed and soon more NGOs of Punjab are going to be added to the list. CityWoofer Helpline can be reached at +91-9201010196, and email address [email protected]"
Some of the trusted NGOs which have been listed are I Am Still Human, Can N Will Foundation - Food4All, Thakur Ji Da Langar, The Champ Creators (Paralympic Cyclists Team), Chandigarh Youth Food Provider Team, SaiAasra Paraplegic Rehab Centre, SaiAsra Rehab, GEWS – Guardian Education and Welfare Society, Tamanna, EmPOWER NGO for Special Children, and many more.
The young team behind the unique initiative said that the rationale of unveiling a platform like this amid national and global concerns around COVID-19 was to share some important aspects related to "help being provided to the needy to mitigate the impact of COVID-19" and inputs which will help the community stay safe and informed. The needy can easily reach the back office team on call, through social media platforms, or through email. The team will assure that the requirement reaches the correct and nearest NGO according to the location and the type of support they offer. 
Adds Soni, "We also have a list of good Samaritans who are willing to offer help in both cash and kind but are confused as to how or where they can start - the site will give them this information. This platform makes it easier for the donors to give and the needy to be replenished. We are providing a one-stop solution for the entirety of the flow of charity and all its participants. Another objective is to help organizations who are already actively running relief campaigns but are lacking in the awareness of actual affected areas in distress so that they can be pointed in the right direction."
It is noteworthy that CityWoofer is contributing globally by providing free advertising credits to aid NGOs and even local health authorities to launch informational campaigns on the COVID-19 pandemic. The helpline is 24x7 and is handled by a team which verifies all incoming service requests and donations and properly channelizes the flow of these.