MLA Sidhu assures industrialist of early resolution of hiked electricity bills issue
Special camps held in Atam Nagar Constituency to correct power bills of Ludhiana Industry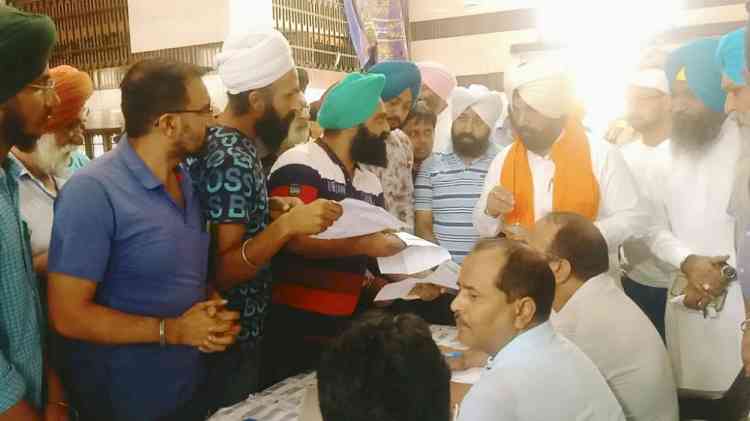 Ludhiana, June 23, 2022: MLA Atam Nagar Constituency Kulwant Singh Sidhu today assured Ludhiana Industry of early resolution of pending issue of correction of their electricity bills as the matter has already been taken up with the high-ups of PSPCL. 
Chairing a special camp held here in the presence of senior PSPCL officers at Gurudwara Guru Nanak Prakash, New Janta Nagar, and Durga Nagar localities, the MLA accused the previous congress government for putting Ludhiana Industry in trouble by unilaterally adding security charges on their electricity bills. He said that the matter has been discussed with the higher authorities of PCPCL who have assured early resolution of this issue; thereby industrialists need not to be panicked over this issue.
The MLA also shared mobile numbers 97818-00002 and 9814022741 where affected parties can directly seek assistance with regard to hiked electricity bills of commercial connections. 
He reiterated the state government's commitment to assisting the business community so that industry of Punjab can once again flourish which has been ignored by the previous governments.
Meanwhile, a large number of power consumers participated in the camp and flagged the issue of hiked electricity bills due to application of security charges while officials of PSPCL assured each and every visitor of early correction of these bills. 
The MLA reinforced that no stone would be left unturned in this task as top priority was being accorded to this issue.