MLA Pinki Meets CM
Seeks camps for 6.54 lakh specially-abled in Punjab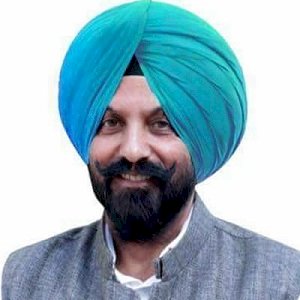 MLA Mr Parminder Singh Pinki.
Appeals for camps to issue disability certificates to specially-abled
 
Frozepur: MLA Mr Parminder Singh Pinki called on the chief minister Capt Amarinder Singh and demanded holding of exclusive camps for 6.54 lakh specially-abled persons in the state. 
Mr Pinki said that the same camps were held in the Ferozepur and it benefitted the specially-abled as 1562 specially-abled  were given disability certificates on the spot after examined by experts. 
He said that such camps must be organized in the entire state so that the specially-abled people were able to avail the facilities offered by the state government by obtaining these certificates.
Mr Pinki said that the Punjab government has initiated several schemes and specially-abled persons can avail benefits like concessional fares in bus and trains. 
Besides, there is also reservation in government jobs for them and by producing the certificates, they can avail the benefit. 
Mr. Pinki revealed that as per 2011 census, 6,54,063 specially-abled persons in Punjab including 82,199 blind, 1,46,696 deaf, 25,549 dumb, 66,995 mentally, 1,65,607 various types of disability and 37,973 were suffering from multiple disability. 
He said that these people have right to lead normal life like other people and if such camps would be held in district and block levels, they can become active partners of the welfare schemes started by government for them. 
Further, he also suggested that open-gyms must be developed in the villages which will benefit the rural people. 
MLA told CM assured that government would soon implement the suggestion in the entire state for extending helping hand to the specially-abled persons.