MLA Angad Singh kickstarts LED street lighting project worth Rs 1.48 crore
All the street lights illuminating major roads crossing through city to be replaced with LEDs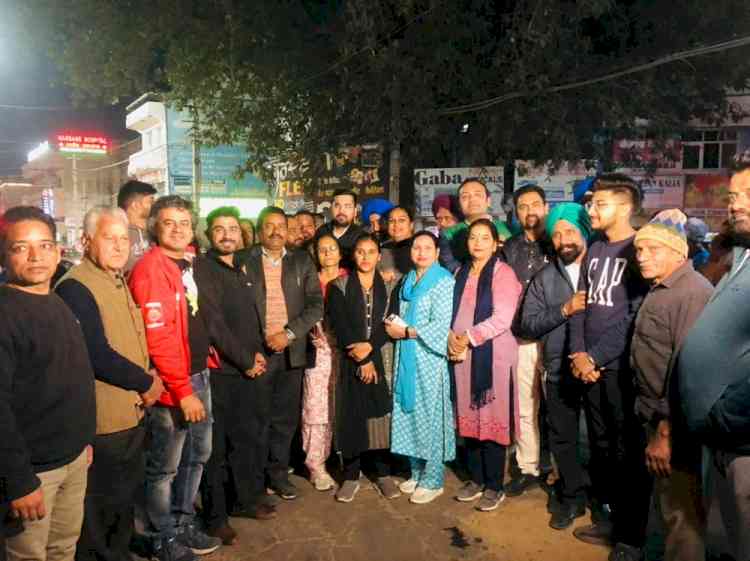 Nawanshahr, November 29, 2021: Member of Legislative Assembly (MLA) Angad Singh on Monday kickstarted the work of LED street light project worth Rs 1.48 crore in the city. Under this project, street lights on all major roads passing through city would be replaced with energy efficient LEDs.
After starting this project in the presence of MC President Sachin Dewan, MLA said that the new smart LED street lights are more energy efficient and would help in saving electricity expenditure of  the council.
He said that under the project, all prominent roads including Chandigarh road, Banga road, Garhshankar road and Rahon road would be covered and said that all existing street lighting would be replaced with these energy-efficient LED based street lighting system. 
He informed that the total project would cost around Rs 1.48 crore.
MLA further told the implementation of this ambitious project would illuminate the entire city but would also provide financial benefits to the civic body by reducing expenditure.
He directed the officials to complete the entire installation process within next month.
MLA reiterated that the Punjab Government is fully committed for ensuring holistic development and its prosperity of the district.