Mission Fateh: Regarding status of vacant beds in private hospitals, district administration to launch a mobile app for residents
At present, 177 beds vacant in private hospitals: DC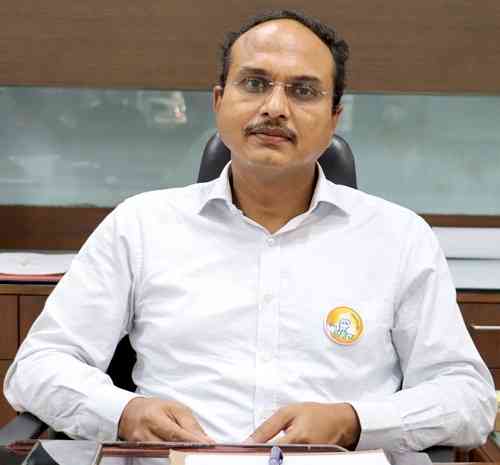 Deputy Commissioner Mr Varinder Kumar Sharma.
Ludhiana: Deputy Commissioner Mr Varinder Kumar Sharma today informed that regarding the status of vacant beds in private hospitals, the District Administration Ludhiana would be launching a mobile app shortly for the residents. He said that this is being done for the benefit of residents so that they can visit a particular private hospital for treatment.

    The Deputy Commissioner informed this while interacting with residents through a Facebook live session from the official Facebook page of "District Public Relations Office Ludhiana".

    He informed that for the welfare of residents and to ensure better coordination amongst district administration and private hospitals, a dedicated portal have already been developed through which real time status of vacant beds in each hospital is being monitored so that in case, a particular hospital does not have vacant bed, the patient can be shifted to another nearby hospital. He assured the residents that now, no hospital would be able to hide information regarding the actual status of vacant beds. He said that the direct access of this portal is with him, Commissioner of Police and ADC (Development), besides the information is also being shared with the private hospitals.

    He informed that at present 177 beds are vacant in private hospitals offering Covid treatment in Ludhiana.

    While replying to a question related to increasing number of beds in private hospitals, Mr Sharma said that increasing the number of beds is not a solution. He said that people should follow all government instructions so that situation to get hospitalised does not arise at the first place. He urged the residents to wear masks, maintain physical distancing and maintain hand hygiene.