Mission Fateh: Health Department educates masses about covid 19
Online data of all persons above 30 years who are suffering from one or more diseases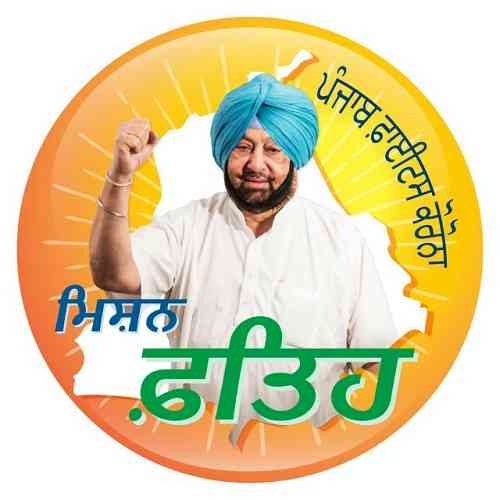 Ludhiana:     Under the Mission Fateh of Punjab government, the health department, through the Asha Workers is compiling online data of persons who are aged above 30 years and are suffering from one or more disease and residing in more than 8 lakh households of district Ludhiana. Till date, survey has covered 3.43 lakh persons.
    While providing information, Civil Surgeon Dr Rajesh Kumar Bagga informed that the Asha workers are collecting this data by visiting door to door. The Asha workers are also educating the masses to wear a mask before leaving their houses, maintaining physical distancing and washing hands regularly.
    He said that to ensure that people do not forget these things, a sticker is also pasted outside each house, which mentions phone numbers of the Covid control room, 0161-2444193, 4622276, where people can contact in case they have any Covid like symptoms.
    Dr Bagga said that people are also motivated to download the COVA app and also upload their mask bearing photograph. He said that if a person uses referral code of another person to join this app, then additional points are added to their account and the person can win a gold, silver and bronze certificate bearing the signatures of the Chief Minister Punjab Capt Amarinder Singh.
    He appealed to the Ludhiana residents to assist the District Administration and Health Department in checking the spread of Covid in our district and should contact their nearest flu corner in the government hospital if they have any symptoms.
 
586 ACTIVE PATIENTS IN DISTRICT LUDHIANA AT PRESENT
Ludhiana:    Deputy Commissioner Mr Varinder Sharma today informed that there are 586 active patients in the district at present and they are undergoing treatment at different government hospitals.
    He said that under the "Mission Fateh" of the Punjab government, the number of COVID 19 patients getting cured in district Ludhiana is increasing with each passing day.
    He further said that till date, a total of 36902 samples have been taken, out of which report of 35725 samples has been received, of 34518 samples is negative and report of 1177 samples is pending. He said that now, the total number of patients related to Ludhiana is 993, while 214 patients are related to other districts/states.
He said that unfortunately 24 people from Ludhiana and 25 from other districts have lost their lives. 
    He informed that till date, 14620 persons have been kept under home quarantine in the district and at present, the number of such persons is 2724. Today, 238 persons were sent for home quarantine.
    He said that whenever District Administration and Health Department Ludhiana finds out that about any positive or suspected COVID 19 person, their samples are immediately sent for testing. Similarly, 1012 samples of suspected patients were sent for testing today and their results are expected shortly.
    Mr Sharma appealed to the residents to follow all directions of the Punjab government and if they would stay indoors, they would not only stay safe themselves, but would also contribute in keeping everyone around safe.