Minor changes in life style helps ensure long healthy life, Atul Shah
He was addressing seminar on 'Let's Make Our Food and Routine Our Medicine'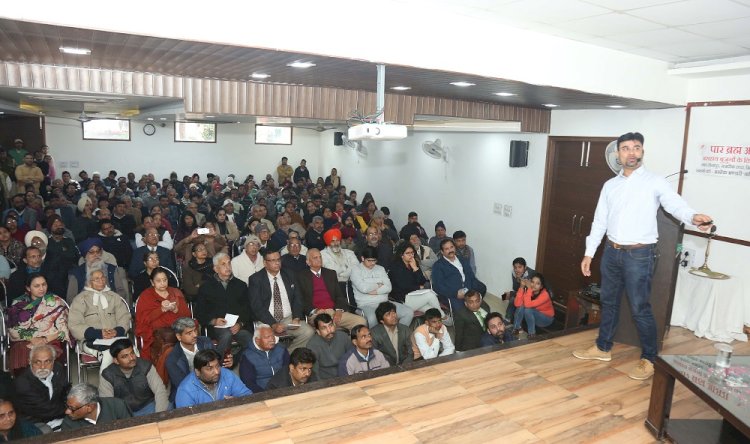 Chandigarh: Ojas family's spokesperson Atul Shah, who is also working towards conservation of natural resources, today said that minor changes in routine life can ensure long and healthy living.
Shah was addressing seminar on 'Let's Make Our Food and Routine Our Medicine' held by Joshi Foundation at sector 16 Gandhi Samarak. He said that human interference with the nature is root cause of diseases. Giving example of animals, who eat as per their hunger only, be said that it was our faulty eating habits that was causing diseases.
He added that around five and a half years ago he suffered paralysis attack that led to depression. Thereafter he decided to eat only naturally available food. He realized that cooking kills all major nutrition in food, which was causing major ailments.
Following a strictly healthy diet, he returned back to normal on just one and a half year.
Sharing the tips he said that people should eat only fruits till 12 noon. Also one should develop habit of having salad before meals. Every day one should bask in sun for 15 to 20 minutes.
He has addressed many seminars wherein over 3 lakh people have participated. Prominent among others  included Deepak Ashwini, DIG UT Omvir Singh, Vineet Joshi, Saurabh Joshi, Krishan Kumar Sharda, Mrs Harinder Jaspal and Dr Akshay Anand.