Mini Marathon on February 2
Author(s): City Air NewsSuraj Jyoti, Chairman, Nasha Mukti Daud, addressing the media persons at Ludhiana on Friday. City Air News photo: Mandeep Kumar Verma Ludhiana, January 31, 2014: Bharat Vikas Parishad Charitable Trust Punjab to-day...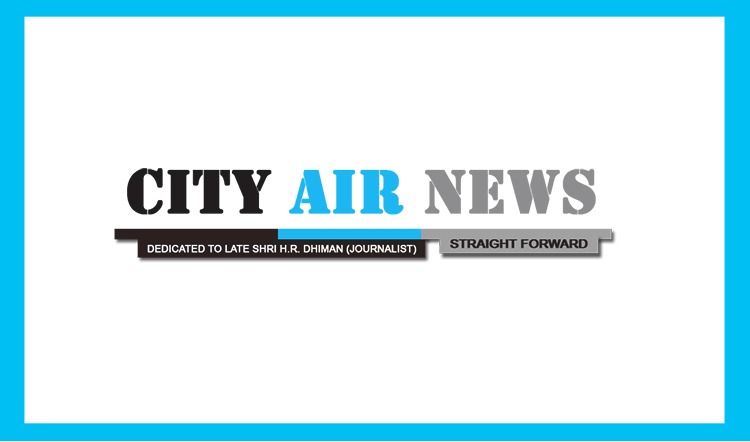 Ludhiana, January 31, 2014: Bharat Vikas Parishad Charitable Trust Punjab to-day held a press conference to apprise about the holding of Nasha Mukti Daud (Mini Marathon) in association with Social Security & Women & Child Development Chandigarh.
Suraj Jyoti, Chairman, Nasha Mukti Daud said that Punjab Government is working hard to eradicate Drug De-addiction from Punjab and save the youth from its bad effects on their health and their family life. He further told that people above the age of 14 years can take part in this race.
Narinder Mittal, Secretary-cum co-ordinator said that this Mini Marathon is being organised on February 2 at 8 AM. The race will start from outside Guru Nank stadium and passing through fountain Chowk, old court chowk, Dandi Swami Chowk, KVM School, Kali Mata Mandir, Anurag Hospital (Total Distance 5.6 KM) will end at Viklang Sahayata Kender, Rishi Nagar.  He further told that Arujna Award Padamshiri Pargat Singh Ex-Captain Indian Hockey team will flag off the Race and Rahul Tiwari, Commissioner Ludhiana Municipal Corporation prominent Punjabi Singer Sukhwinder Sukhi, Punjabi T.V artist Poonam Sood, local MLAs, Sports personalities and other dignitaries of Ludhiana will be present on this occasion.
He said that there are 3 categories in this race i.e Boys, Girls and Tricycle there will be 1st, 2nd, 3rd and consolation prizes for each category. Prize money of Rs. 5100, Rs.3100, Rs.2100 & Rs. 1100, respectively will be given to the winners. Participation Certificate will be given to all students.
Famous Punjabi singer Harjit Harman will distribute the prizes with his own hands and C.S Mann Deputy Director, Social Security and Woman & Child Department, Punjab will be Guest of Honour on this occasion.
Suraj Jyoti, President, Trust cum Chairman Marathon released T-Shirt and Cap to be given to every student. He said that to achieve the goal of drug addiction in Punjab we are getting full cooperation & help from the Social Security Department of Punjab.
Yash Pal Gupta, Dr. Lajpat Rai, J.P Gupta, Anil Bansal, Ajay Sharma, R.P. Gupta, Kewal Bansal, Ashwani Goyal, Neelam Gupta, Bhuvnesh Goel, Aruna Puri, Dr. Vijay Laxmi Kapur, Suman Gupta, Kamla Jain, Archana Gupta, Dr. Pawan Sachdeva, Didi Sunita Chatly, Swaran Nayyar were  present on this occasion. //ludhiana news online, ludhiana news in English, ludhiana news, ludhiana current news, ludhiana news live, Ludhiana breaking news, Ludhiana headlines, Ludhiana latest news, punjab news, india news, punjab news live, punjab news online, punjab news, punjab news headlines, punjab breaking news, india news, punjab news,