MG Motor India strengthens its commitment to electric mobility in India
Launches all-new ZS EV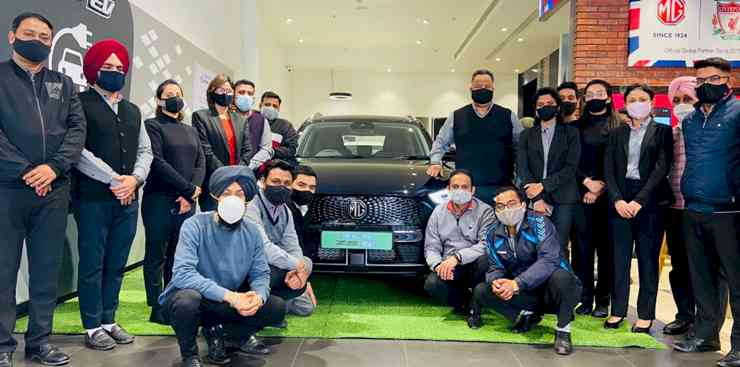 Sales Team Krishna MG Chandigarh led by Parav Sharma GM Sales MG Chandigarh.


Chandigarh, March 10, 2022: MG Motor India today announced the launch of its all-new globally successful ZS EV. The all-new ZS EV comes with the largest in-segment 50.3 kWh battery with advanced technology, offering a 461 km certified range in a single charge.
The all-new ZS EV will be available in 2 variants (Excite & Exclusive). While the bookings for exclusive variant starts now, bookings for excite variant will start from July 2022.
Speaking on the launch, Rajeev Chaba, President & Managing Director, MG Motor India, said, "The demand for ZS EV has been encouraging since its launch, and the all-new ZS EV will further strengthen the brand connect with our EV customers. ZS EV has been a global success in key markets, including the UK, Europe and Australia. Committed to the future of electric mobility in India, we ensure a superior ownership experience by building a robust & sustainable EV ecosystem. With the all-new ZS EV, we are confident to change the mindset and accelerate EV adoption in India."