Members of Haryana Government Retired Officers Association attend talk on neurology
Elderly persons are more likely to suffer from a neurological problem: Expert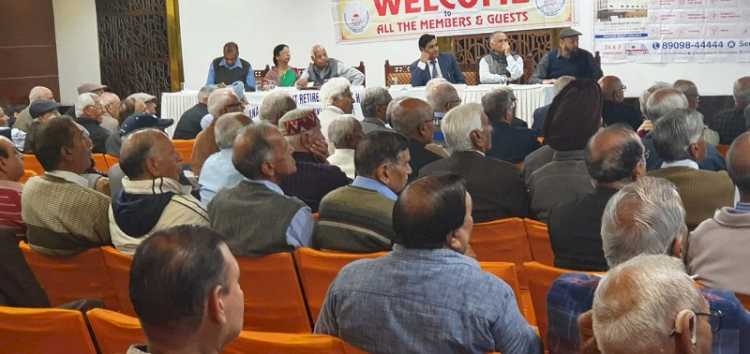 Panchkula: As many as 250 members of Haryana Government Retired Officers Association attended a health talk on 'common neurological symptoms and how to prevent it' at a hotel here on Sunday. Among others association's president, Ravinder Sharma was also presented.
 
Speaking during occasion, Dr. Gaurav Jain, consultant-Neurology at Ojas Hospital said that with growing age, we notice visible and invisible changes in our body like headache, migraine, facial deviation, uncontrolled seizures, stroke, memory loss, difficulty in walking and speech.
"Elderly persons are more likely to suffer from a neurological problem after the age of 55-yr because our brain and central nervous system are going through the aging process too. This is one reason elderly persons are more likely to suffer from neurological problem."
Dr. Manish Buddhiraja from neurosurgery informed that neurodegenerative diseases are certainly under-diagnosed or unrecognized in the elderly, probably because more attention is paid to infectious diseases, including malaria, HIV-AIDS and tuberculosis.
He further added that common neurological disorders include epilepsy, headache, Parkinson disease, dementia, as well as other neurological problems such as cerebrovascular disease/stroke and CNS infections has to be seen by neurologist and treated at the earliest.
Talking about how neurological disorders can be prevented, Dr Manish said that regular exercise, quitting smoking and tobacco products, get plenty of rest, take care of diabetes, high bp , balanced diet  with ample sources of vitamins B6, B12, and folate can keep neurological problem at bay.