Melorra launches its 11th experience centre in Koramangala Forum Mall, Bengaluru
The company has been growing from strength to strength and has launched India's first harmonized retail concept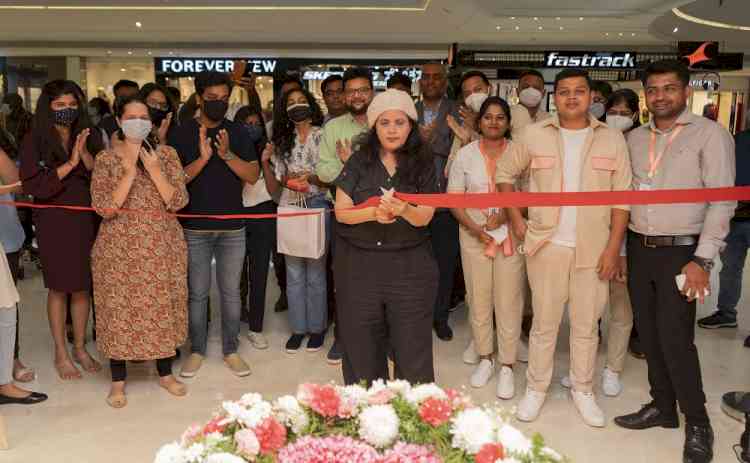 Bangalore, December 8, 2021: Melorra, India's fastest growing lightweight D2C fine jewellery brand designing affordable and trendy jewellery for everyday wear has launched its 11th experience centre at Koramangala Forum Mall, Bengaluru. This is Melorra's 3rd experience centre in Bengaluru. The company will be launching 350 more centres in the years ahead. 
Melorra has been recording great traction despite the pandemic, which showcases how there is an increasing demand for daily wear gold across the country. Melorra is where its customers are and is bringing BIS hallmarked, trendy and lightweight gold to them by delivering to every pin code in India. From being a family heirloom tucked away in lockers, the brand has transformed how Indians approach gold jewellery with its trendy yet affordable pieces that can be worn every day.
Although Melorra is a digital-first D2C brand, it has launched India's first harmonized retail concept where digital technology is embedded into the offline shopping experience too. Customers get a seamless choosing and buying experience including the touch, feel and trial of Melorra jewellery. It is the only lightweight and trendy gold jewellery brand offering BIS Hallmarked pieces to all 718 Indian districts ahead of the government's mandate of 256.
Speaking about this, Saroja Yeramilli, Founder and CEO, Melorra, said, "Melorra has been growing extremely well even among the pandemic lows. We are now happy to inaugurate our third experience centre in Bengaluru and the 11th in India. Bengaluru is one of the most active retail markets for Melorra and we hope to witness good response in the city. Women today demand jewellery that is as dynamic as their personality and Melorra offers this and more."
Adding further Sid Talwar, Partner, Lightbox Ventures, said, "We at Lightbox are extremely happy to announce the launch of Melorra's 11th experience centre. Our belief in Saroja's vision continues to grow stronger with every step that the brand takes towards its next phase of growth. The brand has completely transformed the perception around gold not just with its unique offerings but also the fact that with them, the customers can be assured of authenticity and purity as well. I wish them all the best in their endeavors."