Megha and Ankit spilled secrets about each other from the sets of Kaatelal & Sons
"Ankit is exactly the opposite of what I pre-assumed him to be"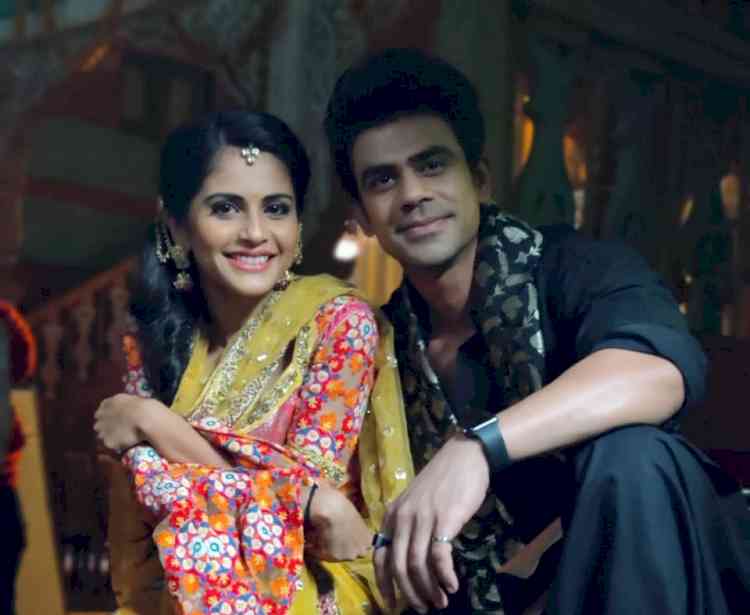 Megha Chakraborty as Garima and Ankit Mohan as Vikram in Sony SAB's Kaatelal n Sons.
Friendship is one special and irreplaceable bond. Friendship defines the unique bond that connects two people who look out for each other. Megha Chakraborty and Ankit Mohan, our very own Garima and Vikram from Sony SAB's Kaatelal & Sons share their journey of the irreplaceable bond they share in such a short period. From giving their fans the glimpse of their behind the scenes fun to coordinating and attracting their audience with their on-screen chemistry, Ankit and Megha have turned all the eyes on them. 
Here is how they spilled a series of secrets about each other:
Ankit Mohan, sharing his experience with Megha, said, "Working with Megha is effortless and the rapport we share is wonderful. She is a very dedicated actor and knows the show's importance and the scene she is enacting. Her elegance while speaking Bengali off-screen makes me adore her cuteness but her strong portrayal of Haryanvi girl Garima steals the show. I feel blessed to have her as my co-actor. In the last three months, we have made wonderful memories that we will surely cherish throughout our lives."
Megha talking about her bond with Ankit said, "Ankit and I share a very comfortable and friendly rapport, be it on-screen or off-screen. We love shooting together and have become very good friends in these three months from mock test of Kaatelal & Sons till today. He brings a positive energy along while shooting and I personally love that about him. His caring nature towards everyone on the sets during lunch or break hours is something I adore. Ankit sometimes even cooks food for us and we enjoy it over our never ending conversations."
Ankit while confessing that he is the real prankster on the sets, he said, "Megha knows nothing about pranks I play on the sets since I have never pulled a prank on her. I usually prank Jiya on the sets because she always gets into a fun fight with me. So, I also tend to get back to her by pranking her occasionally on the sets. Be it pasting paper on her bag, which has something funny written or knocking her door and running from there. It is fun being on the sets and teasing both Jiya and Megha ." 
Talking about each other's first impression, Megha revealed "I thought of Ankit to be a serious and calm actor when I first met him during the mock shoot. So, I tried to make him comfortable and he also did the same for me, after which I got to know that he is exactly the opposite of what I thought him to be. He is a full-on dhamaka and the typical Ranveer Singh of Kaatelal & Sons team. Whenever he is not there for the shoot, everybody misses him as he brings an entirely different vibe on sets. He is so friendly and co-operative that it is really smooth working with him and I share the utmost comfort level with him now. Talking about our on-screen chemistry which is between Garima and Vikram, the duo is not so close yet. They have few misunderstandings and cute nok-jhok."
Adding further Ankit revealed, "When I first met Megha during the mock shoot, I was stunned to look at this cute little girl and her sincerity towards scenes and acting because she understood and handled my energy very well. Also, she is always open to my comments and takes it very organically, even though it is about making some improvisations, she accepts it in a positive manner. Megha and I are similar on some grounds and that is the reason behind our comfort and bond. We have loads of memory with each other, but the latest one is that she wasn't able to find her phone few days ago and I told her to make a knot in her dupatta as I had seen my mom do it whenever she couldn't find anything which is important to her, so Megha did the same. She did find her phone back but the knot in her dupatta left a beautiful memory for both of us. So, I really feel she is one of the best actors that I have worked with, a humble person and a co-operative actor."