Mega Education Fair organised by Admission Overseas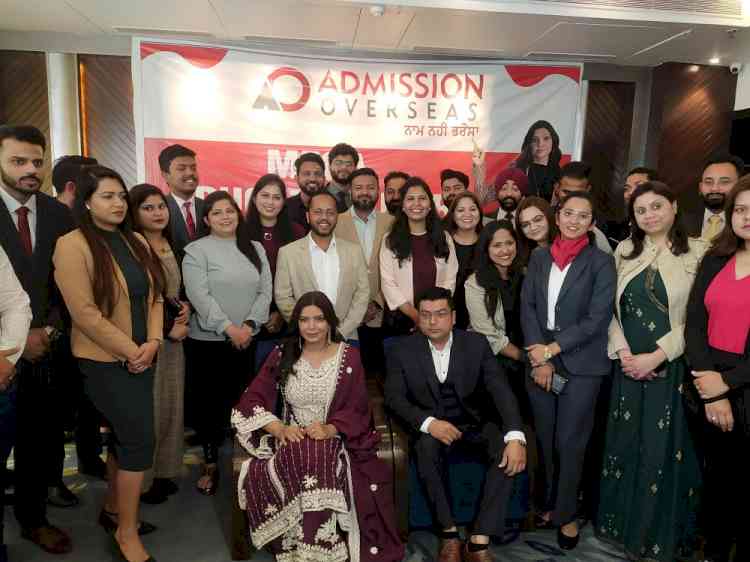 Amritsar, March 11, 2022: A Mega Education Fair was held at Hotel Best Western here today under the aegis of Admission Overseas, a leading overseas student immigration company in India. The event was inaugurated by famous actor and singer Satinder Satti, who is also the Brand Ambassador of Admission Overseas. 
Himanshu Barthwal, CEO, Admission Overseas, said that around More than 50 institutions from Canada, UK, Australia and USA participated in the show and more than 300 students and parents attended the event to resolve their queries related to study abroad.
    
Satinder Satti expressed her concern regarding many forgeries by student visa agents in Punjab and lack of knowledge in guiding students to choose the right college and course. She was happy to announce that she has associated herself with Admission Overseas because the company has over 20 years of experience in sending students to study abroad.  
Admission Overseas works directly with over 500 colleges and universities in Canada, UK, and Australia etc. Admission Overseas is a renowned name in the field of study abroad consulting and has been responsible for sending over 20,000 students to study overseas since 2002.  
Himanshu Barthwal thanked Satinder Satti for trusting Admission Overseas and thanked all the participating University delegates for attending the event. He said,  "We have opened a new office in Ranjeet Avenue, Amristar to give genuine advice to students of this region to study abroad. We have thousands of visa success and many years of experience in filing student visa. We will give our best guidance in choosing the right university to study abroad according to student's academic background."