Meeting of district level micro and small enterprises facilitation council to be held twice a week
The 78th delayed payment council proceedings were conducted by District Council Ludhiana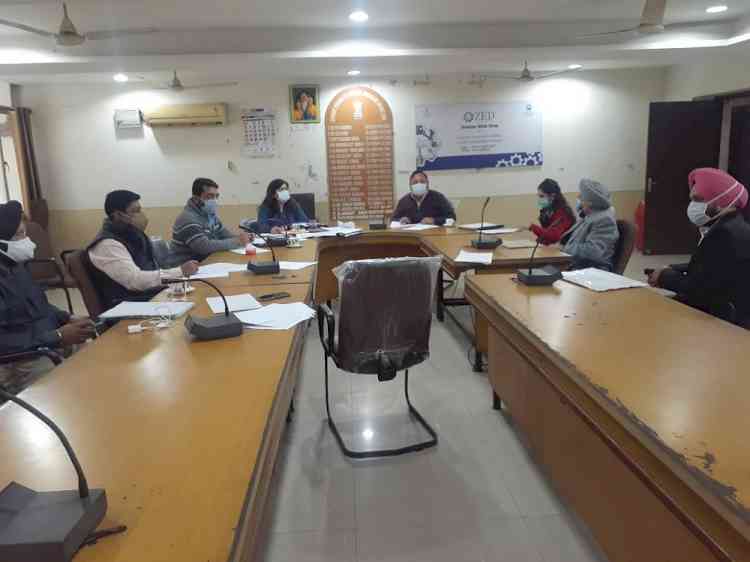 Ludhiana: A meeting of District-level Micro and Small Enterprises Facilitation Council, Ludhiana was held. This council is a Quasi Judicial Authority duly Established by The Punjab state Government with due Notification as per provisions of Micro Small & Medium Enterprises Development Act 2006.

The 78th delayed  payment council  proceedings were conducted by District  Council  Ludhiana  which was attended by   Member  advocate Mr Himanshu Walia,  Mr Nisar Ahmed LDM , Mr Mahesh Khanna  Convener cum GM industries and meeting also presided over by Mrs Neeru  Katyal Gupta, ADC projects Ludhiana.

In this meeting 46 cases were enlisted for conciliation proceedings and 23 cases were enlisted for arbitration proceedings. As usual proceedings fetched good results and settled a case worth Rs 62 lakh through amicable mutual  settlement.

Mrs Neeru Katyal Gupta informed that this District Council has been established by Punjab Govt by due Notification and is convening its meetings since November 2018, it had only 164 references which were  transferred from state Council to District council and  now this figure is  touching the marks of 1000 .  

It is convening its meeting every Tuesday and considering this escalated numbers of references and to conduct proceedings expediently , it has been decided by District Council that now the conciliation and arbitration proceedings would be conducted two days of every week, that is every Tuesday and Thursday respectively.
The conciliation proceedings shall be conducted from 9:30 a.m. to 1:30 p.m. every Tuesday and Thursday and similarly arbitration proceedings shall also be convened on  every Tuesday  & Thursday respectively from 2:30 p.m. onwards. Any  Enterprises who is SSI registered , EM-II acknowledged or having UAM or  Udyam Registered  may invoke the jurisdiction  of this District council under Section 18 of MSME Development Act . The District Micro and Small Enterprises Facilitation Council Ludhiana is providing alternate dispute resolution services and have jurisdiction to act as an Arbitrator or Conciliator under this Act in a dispute between the supplier located within its jurisdiction and a buyer located anywhere in India.