Meet Bros and Akhil Sachdeva come together for T-Series' 'Yaaron Rab Se Dua Karo'
Yaaron Rab Se Dua Karo is quite an intense song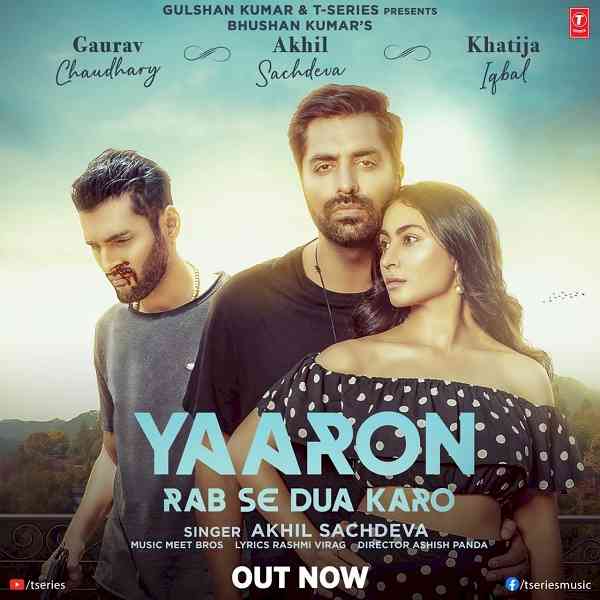 The voice behind 'Tera Ban Jaunga' from Kabir Singh and the one who won hearts for his last single 'Gal Sun' by T-Series, Akhil Sachdeva, is back with another single 'Yaaron Sab Dua Karo'. The heartbreak song that falls into the pop-rock genre also marks the coming together of Akhil Sachdeva and the composers Meet Bros, who put a novel spin on the melancholic track penned by Rashmi Virag.
Shot by Ashish Panda in the picturesque locales of Himachal Pradesh, the song starring Akhil Sachdeva, Khatija Iqbal and Gaurav Chaudhary, follows the story of heartbreak, betrayal, and agony.
Talking about the song Akhil Sachdeva says, "Yaaron Rab Se Dua Karo is quite an intense song. You can feel the pain and agony of the protagonist and I had to delve deep as an artist to express those emotions in my voice."
Add composers Meet Bros, "after the Mega success of the last two songs Wafa na ras and bedardi se Pyaar Ka, we wanted to give a rock spin to a heartbreak song. The pace of the song flows with the visuals and with Akhil's hard-hitting voice and the melody will get stuck in your head for sure"
Khatija Iqbal says, "The song and the video portray every emotion strongly like true love, heartbreak and pain. The intensity in Akhil's voice has elevated the beautiful composition by Meet Bros and heart-wrenching lyrics by Rashmi Virag."
'Yaaron Sab Dua Karo' presented by Bhushan Kumar's T-Series is out now on T-Series' YouTube channel.