Medical College Tanda enters exclusive league of health institutions
Starts minimally invasive surgery in neurosurgery department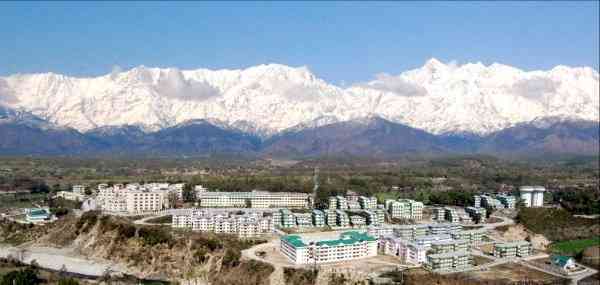 Starts minimally invasive surgery in neurosurgery department 
Dharamshala: Medical College Tanda in Himachal Pradesh, enters the exclusive league of Health institutions which have started "MIS" – Minimally invasive surgery in Neurosurgery department. 
This was stated by Dr.Bhanu Awasthi, Principal Dr. RP Govt. Medical College. Dr Awasthi said, "Many patients with spinal problems will get benefit of this latest spine surgery in this part of Himachal Pradesh."
He further said ,  " MIS – Minimally invasive surgery  ( chhota cheera )  is the one which is the surgery with a very small incision about 1 – 1.5  cm as compared to traditional (" OPEN" ) spine surgery cases with 8-10 cm incision length .MIS offers many additional benefits to the patients like it reduces  infection rate  ten times , minimal blood loss, less pain post- surgery, fast recovery , cosmetic benefit,   reduction of hospitals stay – patients can be discharged in same day or next day and can resume routine activity in couple of days which is not possible with "Open" spine cases .It also cuts down  the cost of treatment.
The department of Neurosurgery has performed two cases of spine fracture surgery (MIS - Pedicle Screw and Rod fixation) and two cases disc surgeries - MIS discectomy ("slip- disc surgery").
Dr. Awasthi while congratulating the team stated that these difficult procedures were performed by the team of three Neurosurgeons   Dr Amit Joshi , Dr Mukesh Kumar and Dr Shrish Nalin .