Media is experiencing the biggest disruption now: Jayesh Ranjan
Author(s): City Air NewsJanardhan Reddy, Jayesh Ranjan, Yoganand seen at the launch of the book Daitya Diaries. Hyderabad, February 19, 2019: The biggest disruption is happening in the Media Industry now. Disruption is happening in writing,...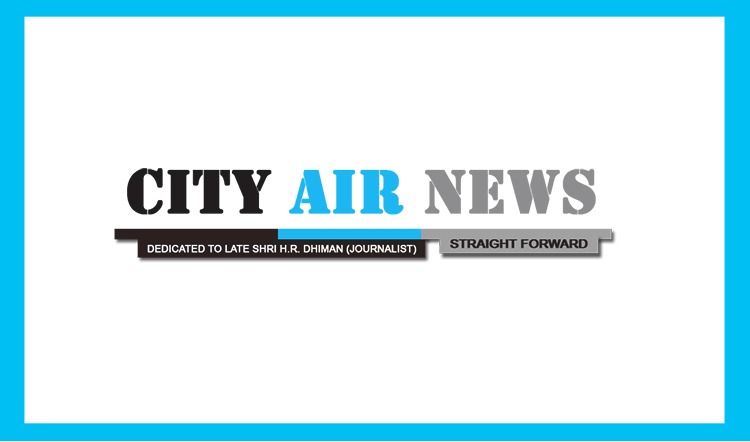 Hyderabad, February 19, 2019: The biggest disruption is happening in the Media Industry now. Disruption is happening in writing, publishing and what have you said Jayesh Ranjan, Principal Secretary, Govt of Telangana, while addressing a gathering immediately after the launch of a book "Daitya Diaries", mythological fiction authored by debutant author, communication specialist and Fellow of Cornell Alliance, KV Aditya, here in the city at Madhapur on Sunday night.
Speaking further Jayesh added that he was always fascinated by Ravana than Rama and Duryodhana than Pandavas.
"I grew up as an obedient child," Jayesh informed. "It is quite natural to get inclined to what you are not. So I fascinated anti-hero. Hope that author continues to write on the evils of our world. I am looking forward to read this book which was discovered through a competitive process of "Launchpad" that had received over two hundred entries from all across the world," said Jayesh. "The author KV Aditya delved into an area, which he claims was genre of its kind-- the Mythology combined with history," he added
"Devdutt Pattanaik to Kavitha Kane to Amish Tripati, Ashwin Snghi they all gave Indian Mythology a modern twist. Daitya Diaries is an experimental novel. Today people are hardly reading newspapers. Youth is consuming a very little news. TV views are going down. Youth are spending twice as much time watching Netflix as TV, Amazon Prime and even more time on YouTube," informed Jayesh Ranjan. "kahaniya seems to be a great platform for debutant authors to showcase their writing skills." he said
Sharing his message Janardhan Reddy, former GHMC Commissioner said "People stopped reading physical books and prefer to read digital versions. Our personality has the influence of mythology we read as kids in our school days. During summer vacations our school library keys were given to me and I read sixty books in sixty days. While some like Bhagwadgita, Mahabharata I read twice, some even thrice." he said. "Writing a book is not easy. I have been dreaming to write one for the past 35 years. I am now 55 years old and unable to write one said Reddy. For some, book writing is a cup of tea. For others it is distant dream." he added.
City's known realtor-turned-politician Yoganand of Manjeera group said "Khaniya is need of the hour. Many fresh authors' works can see the light of the day."
Giving his opening remarks, CEO and Co-founder of Kahaniya, the city based start-up, an Online Storytelling platform for authors said it was a strong community of 3000 writers and ten lakh readers from around the world.
Our endeavor is to identify and develop "Authorpreneurs". There is an author in every one of us. Idea in mind, script on paper, but you can't publish a book. There are many who want to turn their story in to a book. Kahaniya is a home grown brand will nurture peoples' dream of publishing their dream book. Internet has revolutionized the book publishing, promotion and brought it within a reach of anyone with an idea. We will make our kids say, "I want to become an author."
Pallav of Viven Infomedia, which operates Kahaniya.com is an alumnus of SLP(Start-up Leadership Program), NASSCOM 10000 Startups, and Boston University.
It's new genre. Hindu Mythology meets world history, in my maiden fiction book "Daitya Dairies" informed Aditya K.V, author. "The product is the outcome of 8 years research," he added
Date:
Tuesday, February 19, 2019