May figure shows drastic arrest in fall of exports due to start of businesses and order enquiries from US and EU: FIEO
Reiterates that the global trade forecast showing a gloomy picture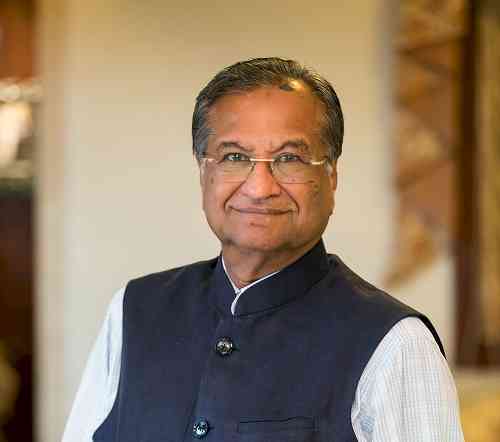 FIEO President, Mr Sharad Kumar Saraf.
Ludhiana: Reacting to a high double-digit decline in monthly exports during May, 2020 by 36.47 percent at USD 19.05 billion, FIEO President, Mr Sharad Kumar Saraf said that though the decline again has been towards the higher side, but there is drastic arrest in fall of exports during the month compared to April 2020. And this has been because of the partial start of businesses across the country and business/order enquiries from the markets like US and EU. Revival still seems a very slow process as the global business sentiments are at its lowest, impacting the supply chain and bringing slump or recessionary conditions in the economies across the world, said Mr Sharad Kumar Saraf.
 
Mr Saraf added that the exports during the month for emergency and essential items like drugs & pharmaceutical products and rice besides iron-ore were in positive territory with nominal growth. The reason being lockdown measures followed across the world, disruption of supply chains and major cancellations in orders except for drugs and pharma. Mr Saraf again expressed his serious concerns over sharp decline in employment-intensive sectors of exports which has serious ramifications for the jobs in the country particularly as domestic demand will also not be robust.
 
Mr Sharad Kumar Saraf said that 27 out of the 30 major product groups showed higher double-digit negative growth during May 2020. Further imports also showed a high double-digit decline of 51.05 percent during the month with USD 22.20 billion. 
 
FIEO Chief reiterated that with the global trade forecast showing a gloomy picture, there is an immediate need for a special exports package for the labour-intensive sector of exports for reviving India's foreign trade sector. Implementation of the economic measures announced at the ground level for a quick and full-fledged start of trade, businesses and supply chain across the country will further help in reviving the sector. Mr Saraf also added that the need of the hour is to immediately provide additional MEIS of 2% across the board and 4% for labour-intensive sectors, besides allowing rollover of forward cover without interest and penalty and automatic enhancement of limit by 25% to address liquidity challenges. Further creation of the long pending demand of the Export Development Fund and reforms measures for ease of doing business will give a much needed boost to the exports sector and the overall economy.