Max Hospital introduces new technique for high risk bypass surgery with calcified aorta
Author(s): City Air NewsDr VirendarSarwal (extreme right), Director & Head, CTVS and Dr Deepak Puri (2nd from right) , Director CTVS , Max Super Speciality Hospital, Mohali with the newly introduced Enclose II-Proximal Anastmosis assisted...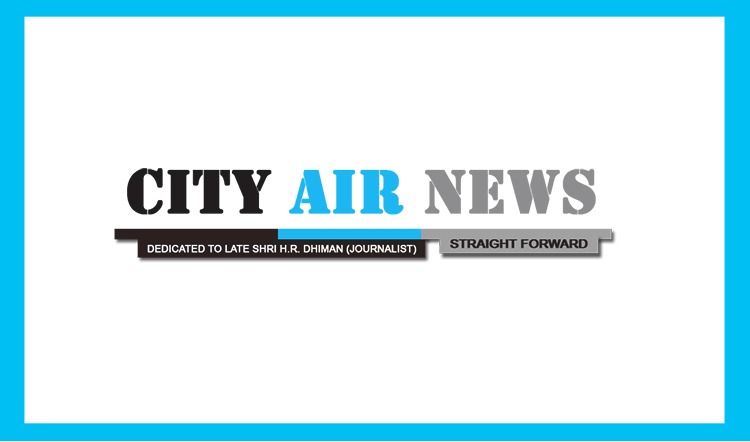 Chandigarh, August 21, 2014: In a significant development, Max Super Speciality Hospital (MSSH), Mohali has introduced a new technique for high risk bypass surgery with calcified aorta. The patients with calcified aorta, who are at a high risk for coronary artery bypass graft surgery (CABG) can now undergo bypass surgery with very low risk involved thanks to the introduction of a new Enclose II-Proximal Anastmosis assisted Device, informed doctors of Cardio Thoracic & Vascular Surgery (CTVS) Department at MSSH, Mohali while addressing a press conference at Hotel Gaur, here today.
Interestingly this new technique procedure has been performed successfully 1st time in region on Dharampal Jangra (55) by a team comprising of Dr Virendar Sarwal, Director & Head, CTVS, Dr Deepak Puri, Director CTVS, Dr Aratatran Nahak, Consultant , CTVS and Dr Ajay Kumar Sinha, Principal Consultant- Cardiac Anaesthesia at MSSH, Mohali.
Calcified Atherosclerotic Disease of the Aorta is often encountered in patients undergoing bypass surgery. With passing age, cholesterol keeps depositing on the walls of the blood vessels of the body which affect the aorta.  The inner lining of the aorta, which is the body's largest artery and carries oxygen rich blood from the heart to the rest of the body, can develop fatty deposits (plaques) that harden. This process is called Atherosclerosis. When the lining of an artery is affected by Atherosclerosis, calcium gets deposited in areas of Atherosclerosis and this is called Calcified Atherosclerotic Disease of the Aorta.
Dr Virendar Sarwal informed that in traditional procedures or routine surgical techniques, if the aorta was calcified it has to be partially clamped by putting a device which partially constricted the wall of the aorta so that a bloodless area was created for the procedure to be performed. Then graft was put. In such cases, it was very likely that the deposits would crack on the diseased wall and dislodge in brain thus causing stroke.
Dr Deepak Puri said that this conventional technique would increase the risk of stroke as small pieces of calcium from aorta get dislodged and enter cerebral arteries supplying blood to the brain. Such patients could get paralysed or go into coma for ever.
He said further that by using this new device, the chances of such high risk patients getting stroke would reduce significantly. Dharampal was discharged from the hospital on the 5th operative day and had no complications thereafter. With this new technique a small puncture was done in the aorta and a balloon was inflated in aorta to stabilize a small portion where the graft has to be placed. In this way thus there was almost nil risk of getting stroke in high risk patients. This technique was being used for the first time in tricity by the cardiac surgery team at Max Hospital, asserted Dr Puri.
Meanwhile in this new surgical technique, Enclose II Proximal Anastomsis assisted device is used to avoid clamping of aorta and provides a stable bloodless area to the surgeons to put a bypass graft with negligible risk of stroke.
How this new technique helps patients:
The Enclose II Proximal Anastomsis assisted device is inserted into the aorta at the site where the wall is least diseased and has an expandable upper jaw which is controlled by a knob and a lower jaw. This has an expandable balloon which can be expanded with second knob to create a bloodless field. The device can be rotated within the aorta to facilitate multiple grafts which can be stitched without risk of causing clots and fat getting dislodged or migrating to the brain. With the help of this device, the surgeons are able to perform  the surgery  without any complications and the patient can be taken off from ventilation within few hours and discharged from the hospital early as there are no neurological complications .
Date:
Thursday, August 21, 2014