Manolo Marquez to bid farewell at the end of the season
Spaniard to continue as Hyderabad FC's Head Coach till the end of 2022-23 season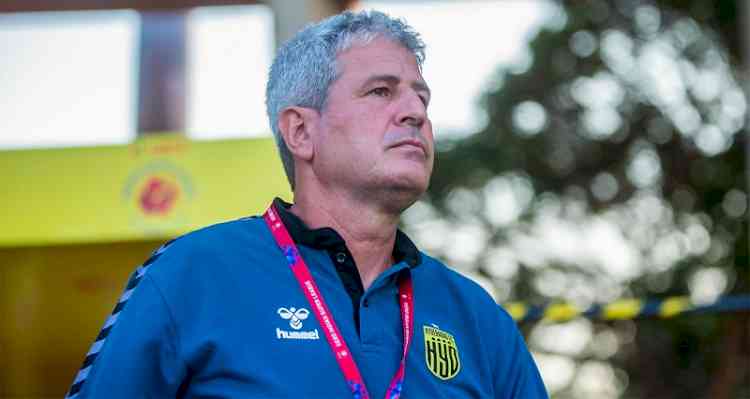 Manolo Marquez.


Hyderabad: Hyderabad FC Head Coach Manolo Márquez will be leaving his position at the end of the 2022-23 season. The Spanish Coach who led Hyderabad to a historic Indian Super League title in 2021-22 season, and a semifinal in the current season, informed of his decision to leave to the club in advance.
However, Manolo will remain in charge of the team until the end of the current campaign, which includes the upcoming Super Cup and the playoff for continental spot.
Hyderabad FC owner Varun Tripuraneni said, "It's been three incredible seasons for the Club under Manolo. On behalf of everyone at HFC, I would like to thank Manolo for his immense contribution, putting the club amongst the best in the League."
"Manolo informed of his decision to leave in the beginning of February itself to give us adequate time to find a suitable replacement. This shows the respect he has towards the Club," he added.
Speaking of his decision, Manolo Marquez said, "It has been three wonderful and extraordinary seasons with Hyderabad, and for that I thank everyone at the Club. However, the season is not over yet. We have a very important competition, the Super Cup, where we want to compete and win."
Since arriving in Hyderabad in August 2020, the Spaniard has revolutionized a young squad that has improved consistently over the last three seasons, finishing 5th in 2020-21 (29 pts), 2nd in 2021-22 (38 pts), and 2nd in 2022-23 (42 pts), which is HFC's best ever tally.
Hyderabad FC is already in process of finalizing the replacement and will make an announcement at an appropriate time.