Mannu finds himself in a financial emergency again in Sony SAB's Sab Satrangi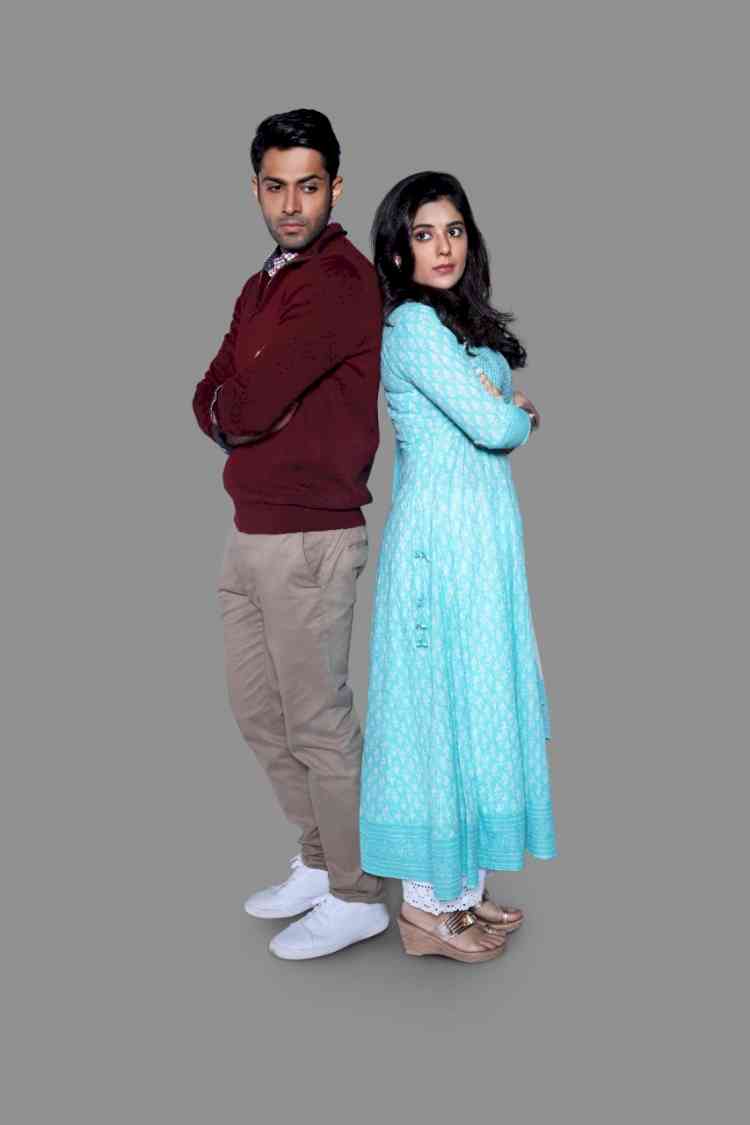 Mohit Kumar as Manu and Kangan Baruah as Gargi from Sony SAB's Sab Satrangi.


In less than a month of its debut, Sony SAB's latest slice of life offering, Sab Satrangi, has kept the audience hooked to the show with Maurya family's heartening quirks and dynamics. After a series of ups and downs in Mannu (Mohit Kumar) and Gargi's (Kangan Baruah) marriage, the upcoming episodes will see a role reversal between the two since this time around, Gargi gives Mannu some pragmatic advice. 
All seems to be going well for Mannu after the inaugural pooja at the tent house and making amends with Gargi. However, Mannu's first day at Jai Mata Di Tent House takes an unexpected turn when Jagdish, who had given the shop on lease to Mannu makes an sudden appearance as he has been provoked by Mannu's brother Deepu bhaiya and demands a hefty sum of three lakhs within two days in order to keep the shop open. Confused and worried about the future of his new endeavour, Gargi and Mannu have a heartfelt conversation, where she advises him to listen to his heart, and everything else would fall into place. 
Will Mannu take Gargi's advice? How will he arrange for the money to keep the tent house afloat? 
Mohit Kumar essaying the role of Mannu, said, "After going above and beyond to ask Daddy Khushwah for financial help, Mannu feels like he is back to square one after Jagdish demands for more money. However, this incident also seems to have been an ice breaker between Gargi and Mannu, with her trying to help him resolve his inner conflict. I am excited for the audience to witness how Mannu will save the tent house and also witness how this incident evolves Mannu and Gargi's relationship." 
Kangan Baruah, essaying the role of Gargi, said, "I think going through the emotional turmoil of being forced into marriage with Mannu and having differences with him had taken a toll on Gargi. However, things seem to be improving between the two after their last conflict. Gargi tries to understand Mannu's problem with the tent house and gives him advice on how to go about the issue after she sees him struggling internally. This is a very exciting time in the show as lots of new things are brewing, and I am especially excited for the audiences to see what course Mannu and Gargi's relationship takes."