Major Shift to E- Mobility and ultra vigilance on Industrial Pollution Needed to Improve Delhi and NCR Air Quality: Kulpati Prof PB Sharma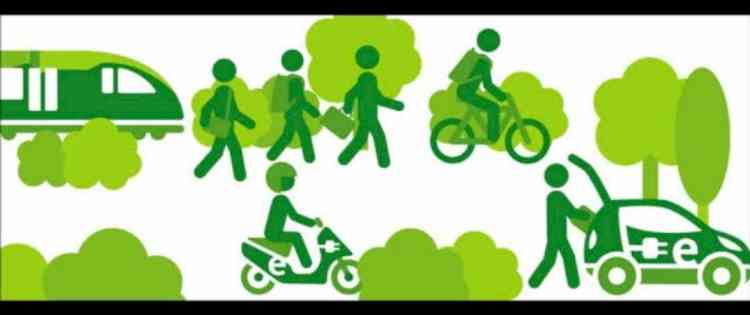 Gurugram, October 13, 2021: Come October and the Air Quality in Delhi and NCR becomes a major issue for people and also the Government. But mere curbs on fire crackers during Diwali or calls for switching off motor vehicle engines at red-lights as being proposed by Govt of Delhi would not suffice. The crux of the problem lies in plying petrol and diesel vehicles on roads in Delhi and NCR in millions and the unabated discharge of foul air from polluting industrial chimneys. Coupled with it is the congestion on roads caused by increased mobility during the festive season and lack of traffic sense by the commuters. The moot question is why are we not fighting a war against air pollution by policy interventions and technology innovations?
Today, it possible not only to know the state of air pollution at a given place and time but also to use AI decision making tools to predict both the people's behavior as well as pollution levels caused by vehicles as well as industry hot spots. As in real war, we need both the strategies as well as technology innovative solutions to effectively arrest the monster of air pollution that is a silent killer, acknowledged by the global experts on environmental and human health. 
As per the WHO report 2020, Air pollution kills an estimated seven million people worldwide every year. WHO data further shows almost 99% of the global population breathe air that exceeds the WHO guideline limits that mandate PM2.5 to be below 05 micrograms per cubic meters annually and below 15 averaged over 24 hours. It should raise our serious concern here in Delhi and NCR as the annual average of air pollution in Delhi for 2019 for PM2.5 stood at 98.6 micrograms per cubic meter, highest for any capital city in the world, as reported by ORF Occasional Paper on Air Pollution by Arpan Chatterji, December 2020. The nation as a whole also recorded annual average of 58.1 microgram per cubic meter during the same year.
From smog hanging over cities during winter to smoke inside the home, air pollution poses a major threat to human health and climate change. The combined effects of outdoor and household air pollution cause about seven million premature deaths every year, largely as a result of increased mortality from stroke, heart disease, chronic obstructive pulmonary disease, lung cancer and acute respiratory infections, as per WHO Report 2020.
With India being one of the rapidly rising star of the east in respect of the revival of post Covid-19 economy, it is natural that the mobility on road shall significantly rise with added fleets of motor vehicles, two wheelers, buses, trucks and utility vehicles. Would this not be an added burden of increased demand for fossil fuel for India's mobility if timely strategic actions are not rolled out by the Governments both at the center and state levels?
India being one of the world's largest importer of fossil fuel with crude oil imports of US Dollar 125 billion, (INR 8,80,000 Crores) in 2019-20 which was 42 percent  higher than the previous year. What more in respect of air quality India is already under a near emergency with its 22 cities (Including the National Capital Delhi and satellite town of Gurgaon, Noida, Faridabad and Ghaziabad) being in the top 30 cities of the world. The need for the strategic actions to rapidly shift to green mobility cannot be over emphasized. 
Public at large should also realize that the use of fossil fuel is one of the major factor for air pollution in India and the increasing burden of import of fossil fuel is going to cripple the Indian economy as well as the health of the environment that shall further impact badly on human health unless a major shift to green mobility is caused without further delay, says Prof PB Sharma Vice Chancellor Amity University Gurugram.
The Clean Air Program of the Govt of India should be drastically revised to aim at achieving in 2024 the goal of not more than 20% of air pollution of 2017 levels. This would require drastic actions including introducing policy measures to rapidly roll out E- Vehicles on roads of India, heavy subsidy on purchase of e-vehicles and strong support for rural based industries for utilising pallari and other farm waste for producing useful products including bio hydrogen. As for charging of e-vehicles solar powered charging stations in great numbers should be promoted along the highways and expressways at dhabas and food courts. Let Delhi and NCR cities resolve to have solar power on every roof and also no two wheelers and three wheelers of petrol on roads from June 2022. May be we have to even say that all Motor Vehicle manufacturers in India should switch over to EV production for vehicles of less than 2000 CC by 2023. It is however important that the cost of e-vehicles on road in India is kept within the affordable limits of the low and middle class. With the mechanisms of transmission and speed controls being drastically reduced in e-vehicles compared to normal petrol or diesel cars, it should not be difficult to bring a people's e-bike for less than Rs.30000, People's e-car on roads in India for less than 3 lacs and a good quality e-SUV for less than 7 lacs. The young innovators of India may also think in terms of designing e-kits for transforming the currently used cars into e-vehicles to make rapid transition to e-mobility possible on a scale unprecedented. 
 A major review of Traffic plan of Delhi is also recommended to reduce bottlenecks and congestion. The objective of the revised traffic plan should be to identify no traffic areas /zones, one-way traffic roads and ear marking of parking places in market places. It would also mean reducing traffic lights and creating signal free corridors for easy movement of vehicles. The creation of ring road in 1980s and construction Barapulla elevated road during commonwealth games, and the recent decongestion of Dhaula Quan link road to Delhi Airport are the finest examples for achieving smooth traffic flow in Delhi. Nothing prevents India to implement ITS (Intelligent Transportation System) for effective Traffic management in capital cities and on expressways. While penalties including e challans have been introduced, little or no investment has been made to establish higher- end driving training centers and massive public awareness for creating good traffic sense. After all we cannot afford for long "driving fast in slow lane", says Prof PB Sharma, Past President of AIU and Founder Vice Chancellor of DTU.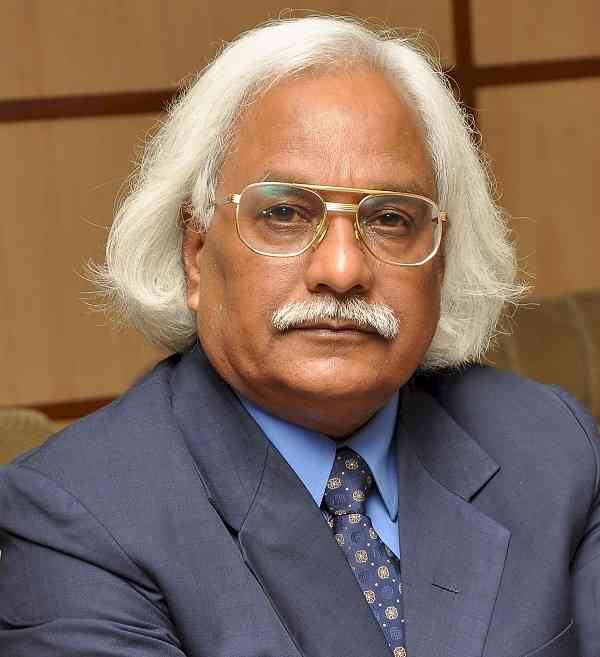 Prof PB Sharma, Past President of AIU and Founder Vice Chancellor of DTU.