Mahindra Logistics to train 2,500 warehouse operators across India
The program under PMKVY aims to enable Indian youth to take up industry-relevant skill training for a secured livelihood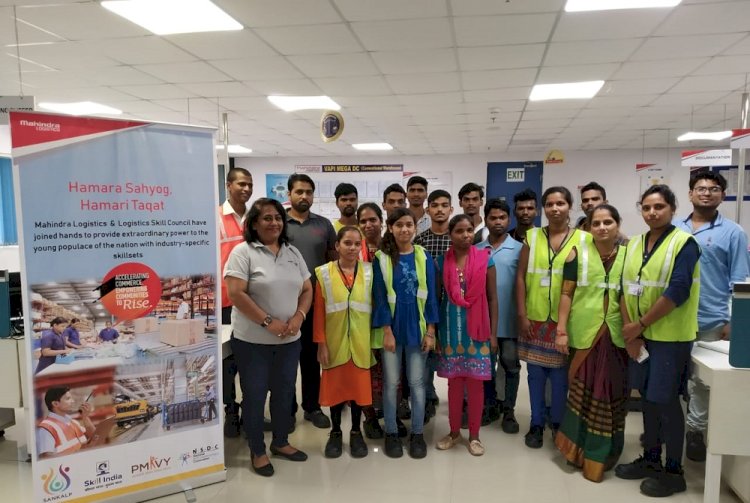 Mumbai/Chandigarh: Mahindra Logistics plans to train 2,500 warehouse operators, working across India by March 2020 as a part of Pradhan Mantri Kaushal Vikas Yojana (PMVKY). The training will cover over 200 locations, focused on sensitizing and empowering warehouse personnel about skills, safety and security.
The logistics industry is estimated to reach US$500 billion by FY 2025 and the total supply of warehousing space is likely to double by 2022. With this huge potential, there is a growing need of skilled and trained staff in the sector.
Through this program, MLL aims to train warehouse operators by preparing them for picking, storage and value-added activities. Some of the key training aspects for the warehouse operators include use of material handling equipment, emergency & crisis management, conflict management, statutory compliances, First Aid during incidents / accidents amongst others.
Rampraveen Swaminathan, CEO, Mahindra Logistics, said: "Warehouse operators are critical who ensure smooth functioning of the entire supply chain. With an increasing level of value-added services, there is a need to upskill them and also enhance their skills on safety, quality systems and automation.  We seek to empower the entire eco-system, ensuring upliftment with the goal of imparting necessary skill-sets and in the process improving the lifestyle of these operators. Skill development is an important initiative driven by the government and we believe that this programme will benefit them immensely."
The program also includes training warehouse operators on behavioural and softer aspects such as developing inter-personal skills, managing stress, coordinating with different teams. Under PMKVY, special focus is given to recognition of prior learning wherein the prior competencies of candidates are assessed. On successful completion of assessment, candidates will receive a monetary reward, a marksheet and a certificate from the Government of India.
This program is an extension of MLL's focus on driver training, which commenced in 2015. In 2019, MLL has trained 12,000 drivers and has plans to undertake further 7000 driver trainings by March 2020.