Mahindra initiates first-of-its-kind 'safe, contactless and digitized' service experience
Leverages technology to offer several industry-first, zero contact service experiences for its customers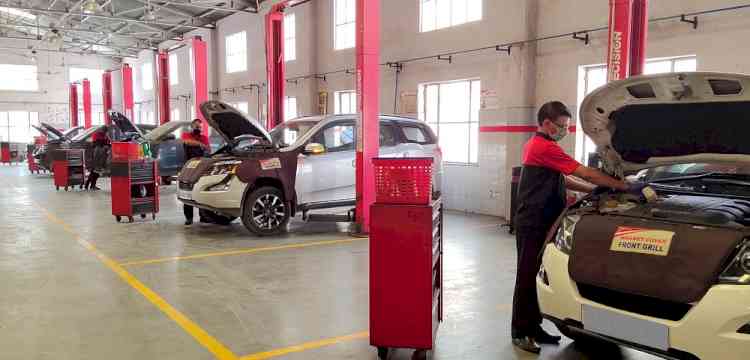 Mahendra Service Centre.


Chandigarh: Mahindra & Mahindra Ltd. (M&M Ltd.), a part of the 20.7 billion Mahindra Group, today announced its new 'Contactless Service Experience' for its vehicle owners, just as some of its dealerships and workshops began opening up across the country in line with Government advisories. There are many industry-first service offerings from Mahindra, which has always been at the forefront of digitizing the vehicle purchase and ownership experience in India. 
The company has resumed sales and service operations at select dealerships under a set of strict guidelines, to ensure the highest levels of safety for its customers and dealer staff. Mahindra is working to assure complete safety to its customers whether they get their vehicles serviced from the comfort of their own homes or choose to visit a Mahindra workshop.
Veejay Nakra, CEO – Automotive Division, M&M Ltd. said, "The launch of our unique 'Contactless' service, in addition to our newly launched 'Own Online' digital platform, will help us to provide a holistic and contactless Sales & Service experience to our customers. During these times, ensuring the safety of our customers through a hassle-free experience is of utmost importance to us. Our offering of 'Contactless' service experience digitally, supplements the safety precautions and strict guidelines we are implementing across all our touchpoints. We invite our customers to experience this all new way of interacting with Mahindra".