Maharana Pratap source of inspiration for whole India: Tewari
Discussion organized on 481st birth anniversary by Maharana Pratap Foundation, UK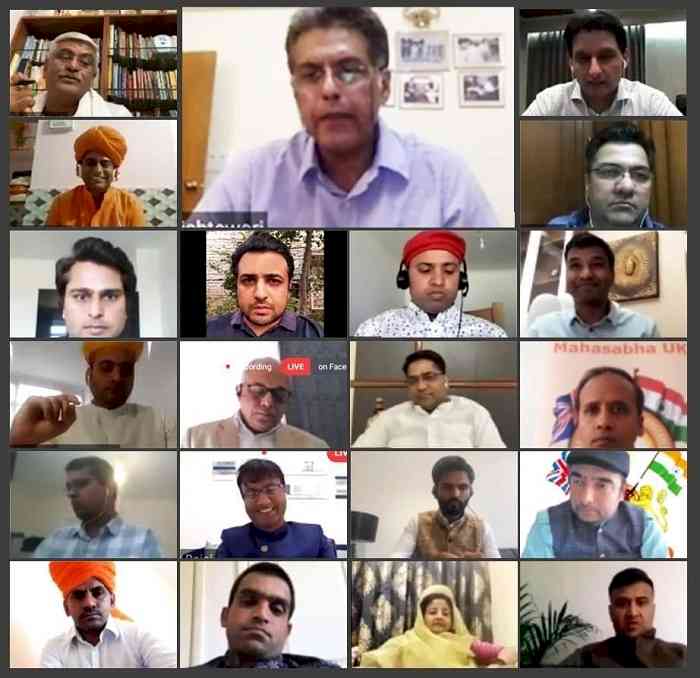 Nawanshahr: MP from Sri Anandpur Sahib, Manish Tewari has said that Maharana Pratap is a source of inspiration for the whole India, and this cannot be limited to any state and class. He was addressing a discussion organized through video conferencing on behalf of Maharana Pratap Foundation, UK, on the occasion of the 481st birth anniversary of Maharana Pratap, a symbol of valour and sacrifice.
On this occasion, Tewari stressed that Maharana Pratap is a source of inspiration for crores of people of this country. He revealed that the era of Maharana Pratap was feudal era. When the attackers reached Delhi via Punjab, Rajasthan and many kings compromised with them.
But Maharana Pratap, showing his self-respect, valour, and bravery, confronted those attackers. He said that history is written by the brave only. That is why we have gathered in a virtual way to remember them some 500 years later amid the corona epidemic. He thanked Maharana Pratap Foundation, UK.
Among others, Rajya Sabha MP Deepender Hooda, former Madhya Pradesh Chief Minister Digvijay Singh, Union Minister Gajendra Singh Shekhawat, former Gujarat CLP leader Shakti Singh Gohil, Youth Congress state spokesperson Shantanu Chauhan, MLA Meena Kanwar, Chandrajit Ranawat, Surjit Dhaka UK, Hanwant Singh Rajpurohit UK were  also present.