M3M Foundation comes forward to save lives by establishing  50 bedded- COVID care facility at Nuh
This COVID facility will be run and managed by the G H Mandikhera Hospital at Nuh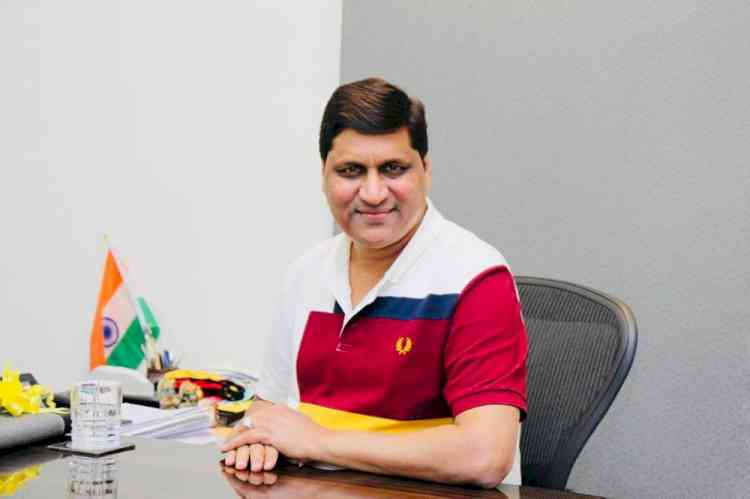 Mr Roop Bansal, Trustee, M3M Foundation.
Nuh: In an endeavour to combat the shortage of beds for coronavirus patients, the M3M Foundation, a philanthropic arm of M3M Group, has supported with 50 hospital beds at COVID Care Facility at the G H Mandikhera Hospital in the Nuh district of Haryana. This COVID facility will be run and managed by the G H Mandikhera Hospital at Nuh.
M3M Foundation is also establishing a 150-bedded COVID Care Centre at Gurugram.
"The sharp surge in coronavirus cases across India has put a strain on India's healthcare system. The shortage of beds and oxygen has caused untold hardships to coronavirus patients and their facilities.  From time to time, M3M Foundation has undertaken various initiatives for the welfare of the marginalized and vulnerable sections of society. We have provided 50 beds at Nuh to combat the shortage of beds for patients in Haryana. We are also establishing a similar facility in Gurugram. The initiative is in line with our commitment to augmenting the government efforts to tackle the pandemic," said Mr Roop Bansal, Trustee, M3M Foundation.
The development comes amid more than four lakh COVID-19 cases added across India in the past 24 hours. Out of these, over 4000 have been recorded from Gurugram alone.
The COVID care facility is part of the M3M foundation's PAN India initiative "Kartavya", where the Foundation has already supported more than 1,00,000 construction and migrant workers.
M3M Foundation is working towards bringing equitable development for attaining a brighter India. Education, environment, health, disaster management and socio-economic development are its key areas.  The Foundation believes in taking an innovative approach to address social issues by developing self-sustained programmes.