Lyallpur Khalsa College will continue best facilities for sportsmen despite pandemic: Dr. Samra
special program to honour the Coaching staff associated with various sports teams of the college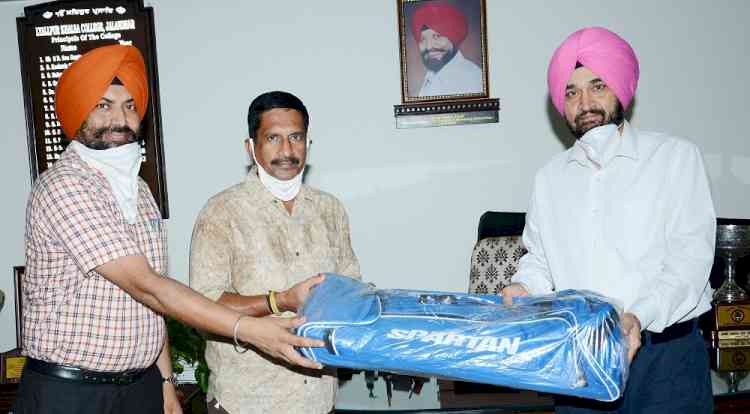 Jalandhar: Lyallpur Khalsa College Jalandhar organized a special program to honour the Coaching staff associated with various sports teams of the college. Speaking on the occasion, Principal Dr. Gurpinder Singh Samra assured that the wide range of facilities being given to the sports persons will continue in the new academic session despite the changed atmosphere caused by the ongoing Covid-19 pandemic.

Dr Samra also urged the coaching staff and the players to practice all the necessary precautions before, during and after the training sessions whilst affirming the best possible support form the college. Head of the Physical Education Department Dr Tarsem Singh and Dr Simranjeet Singh Bains, Dean Sports informed that admissions for sports persons are in progress and the same shall continue up to 25th August without late fee charges.

Various strategies and programmes for the improvement of fitness levels and morale boosters for the sportsperson also discussed. Olympian Gundeep Kumar, Sarabjit Singh Happy, Harjinder Singh, Tarinder Kumar, Umesh Kumar, Tajinder Singh, Ranjeet Singh, Vikram Malhotra, Ashwani Kumar, Paramjit Singh Rishi, Nirmal Singh Toor, Lakhvinder Singh and Mahaveer Sharma were all duly honoured on this occasion. 
 
The program was also witnessed by members of the college sports department namely Jagdish Singh, A.L. Saini and Sunil Kumar, among others.